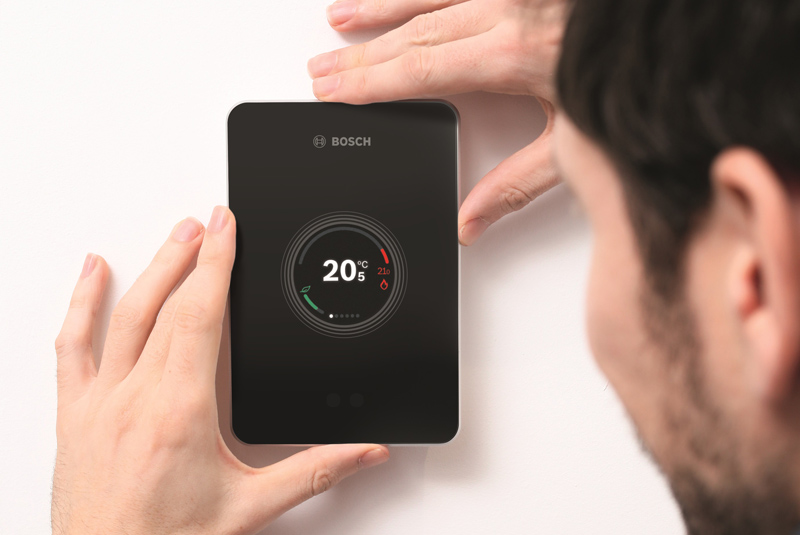 Following high demand since its launch, Worcester Bosch has added the new Bosch EasyControl to its Greenstar Rewards programme.
The decision to add the internet-connected smart control to the list of qualifying products will help loyal installers to collect even more points, which are redeemable against a whole range of exclusive rewards.
The Bosch EasyControl, Worcester's first generation of smart heating and hot water controls with zoning capability, is worth five reward points and can be used towards the purchase of products like workwear and Bosch Professional power tools.
Martyn Bridges, Director of Technical Communication and Product Management at Worcester Bosch, said: "The Bosch EasyControl, which replaced the Worcester Wave earlier this year, is an ideal addition to our Greenstar Rewards initiative. Now, loyal installers have even more opportunities to get something extra back whenever they fit our products."
To start collecting points, installers need to register for a free Greenstar Rewards account, install any qualifying product, and then register the product's guarantee on the Worcester Bosch website.
For further information on Worcester's Greenstar Rewards promotion, visit: Worcester-bosch.co.uk/Greenstar-Rewards.