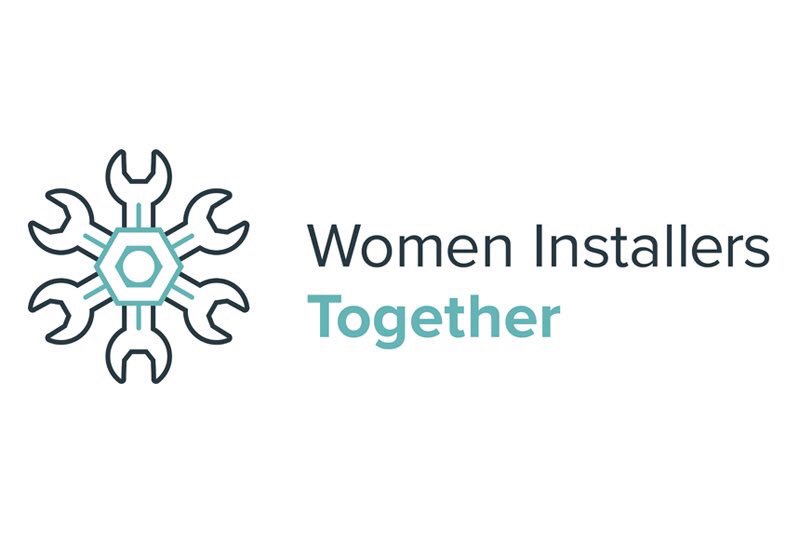 With three months to go until the 2018 Women Installers Together Conference, here's a quick insight from some of the sponsors into why they're getting involved in the event…
Polypipe Underfloor Heating
"We're really happy to be the event partner for the Women Installers Together Conference for the second year running," says Rachel Smith, General Manager of Polypipe Underfloor Heating. "Last year we had a fantastic turnout from women plumbers from all over the UK and we hope to build on that success in year two. We look forward to meeting all the Independent Women (Plumbers) on the 4th July!"
Vaillant
Vaillant UK's Marketing Director, Alice Woolley, says: "It is vital that we as an organisation do as much as we can to show our support for Stopcocks and encourage more women to join our industry.  We are delighted to be a part of the Women Installers Together event and look forward to seeing everyone there."
Fernox
Francine Wickham from Fernox states: "Fernox is delighted to be a sponsor of the… conference and part of its ethos to promote diversity and opportunity for all."
Impey
Shaun Hunt, new sponsor Impey's Technical Manager, comments: "We are incredibly pleased to be supporting the 2018 Women Installers Together Conference. It's an inspirational initiative which will undoubtedly encourage and motivate the many attendees and women installers across the UK."
Redrow
"It's very heartening to see barriers actively being broken down in our industry. That can only be a great thing for customers and the construction industry," states Redrow's New Entrant Programmes Manager, Clare Hindley.
The ethos behind the conference
With only an estimated 1% of installers across the UK being female, and with just 500 women on the Gas Safe Register, the Women Installers Together Conference is raising awareness of the career path and establishing a firm and equal footing for those women who want to be part of the plumbing and gas fitting industries.
On the day
The headline speaker will be Olympian Anna Hemmings MBE, while Hattie Hasan, founder of Stopcocks, will be relating her own incredible story. An intensive training session will once again be provided by Polypipe's Jazz Wilson.
Female attendees will be encouraged to be Famous for Five Minutes and tell their own stories.
Raffle prizes will include: a weekend break in a luxury cabin fitted with Polypipe Underfloor Heating and a hot tub; a Starrett plumbers hole saw kit; Hoydens Women's Work trousers; 10 x Fluxuators; Big Wipes; and Hattie's book, The Joy of Plumbing.
Doors open at 9.30am. The first speaker will begin at 10 and the event finishes at 4pm. Venue is The Building Centre, 26 Store Street, Fitzrovia, London WC1E 7BT
Tickets are free and can be obtained from 2018witconference.eventbrite.co.uk
To contact the event organisers, call Mica on 0800 8620010 or email mica@stopcocks.uk
For information about Stopcocks Women Plumbers, visit stopcocks.uk