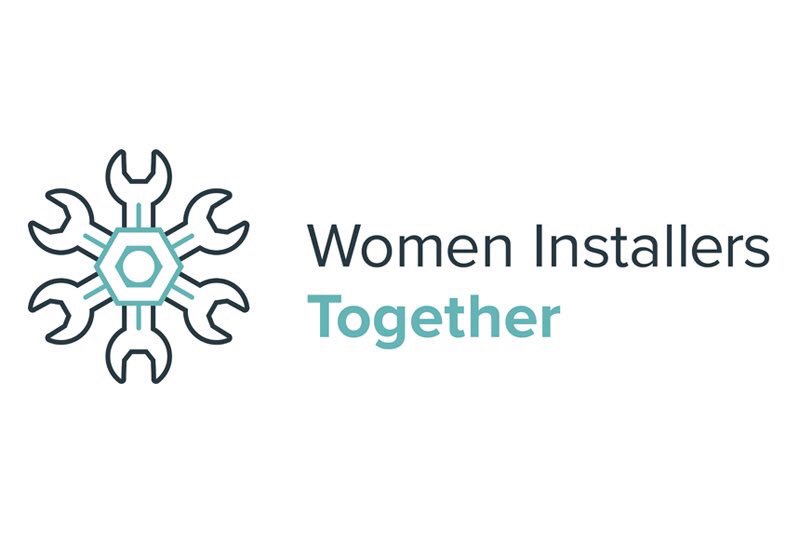 Support for the Women Installers Together Conference continues to grow. Several companies have committed to support the WIT2018 Conference for a second year while new sponsors and prize donors continue to be attracted.
Stopcocks Women Plumbers and Polypipe Building Materials are event partners for the second year, bringing the WIT Conference to London this July, while Fernox and Vaillant have renewed their sponsorship.
Vaillant UK Marketing Director, Alice Woolley, explains: "It is vital that we as an organisation do as much as we can to show our support for Stopcocks and encourage more women to join our industry."
Sponsors include Impey Showers, Monument Tools and Brian Hyde, as well as the newest addition – Calor Installer – who say: "We are so excited to be part of this great event! The whole team is really enthusiastic about it."
Raffle prizes have also been donated by supporters. In addition to a mini-break in the Polypipe luxury cabin (complete with Polypipe underfloor heating and hot tub) and signed copies of The Joy of Plumbing (by powerhouse behind the conference, Hattie Hasan) are a Plumber's Hole Saw Kit from Starrett, Women's Work Trousers from new company Hoydens, Fluxuators and Big Wipes.
Hattie Hasan, founder of Stopcocks Women Plumbers, started the national franchise after building her own very successful plumbing business. Hattie says: "When customers drive past your house shouting out 'that shower you put in was the best decision we've ever made!' you know you're doing something right.
"I started Stopcocks as a national franchise because I knew the demand was there from customers – who were already contacting us from around the country wanting to use our plumbers before we even had them. And I was also getting calls and emails from women at all stages of their plumbing career wanting guidance, support and mentoring and who wanted to work for themselves but didn't want the isolation of that.
"There was a gap in the market causing women to leak out of the system. I hate leaks, so I had to do something!
"The conference is an extension of Stopcocks. Most women plumbers don't get any opportunity to meet each other the whole year. It's the one day when they can celebrate and find out how women are achieving in their careers in the world of plumbing and heating."
This year's conference on 4th July has the theme of Independence. It takes place at The Building Centre in London.
For information and free tickets for the conference, visit 2018witconference.eventbrite.co.uk
For information about the Stopcocks franchise, visit stopcocks.uk/join-us/why-join-us/