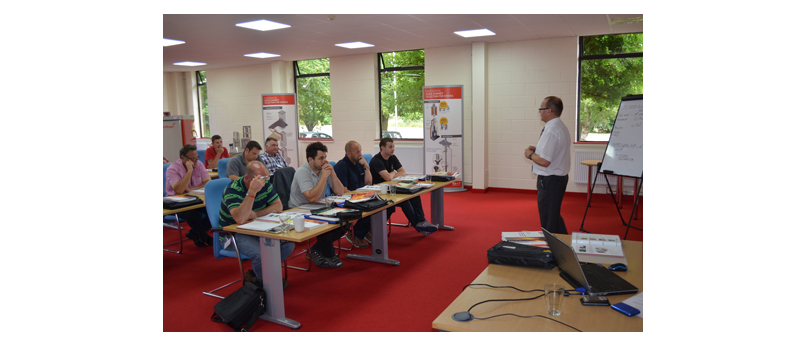 Biomass heating expert Windhager UK has partnered with Bath and North East Somerset (BaNES) Council to offer free renewable energy training to local installers.
As part of the Energy at Home Trade Support service, Windhager provided two weeks training to installers based in and around the Bath and North East Somerset areas to deliver the H005 HETAS biomass installation course at no cost to the installers.
The training took place over five days in September and in November at Windhager's dedicated biomass training facilities at its headquarters in Marshfield, South Gloucestershire. The two courses proved to be a great success with a 100% pass rate for all the installers attending, who also received vouchers towards their next purchase of a Windhager biomass boiler.
Sami Osman, Technical Manager at Windhager UK, commented, "It has been a privilege to work with BaNES Council to increase the number of biomass-trained installers in the area through the Energy at Home initiative and it is particularly good to see that so many companies are choosing to get involved in renewable heating. Overall, the course was very well attended by installers and they were all extremely committed to the course and pleased to have taken part."
The course covered all aspects of a biomass heating installation, from the storage requirements, appliance types and operating principles through to commissioning and servicing the boilers. The completion of the course now allows all participating installers to complete installation of biomass systems to domestic and commercial properties.
The Energy at Home Trade Support service was launched in 2014 to provide certification and training subsidies for local installers to encourage the growth of energy saving home improvements for Bath and North East Somerset residents.
Further information is available on the company's website, at www.windhager.co.uk.