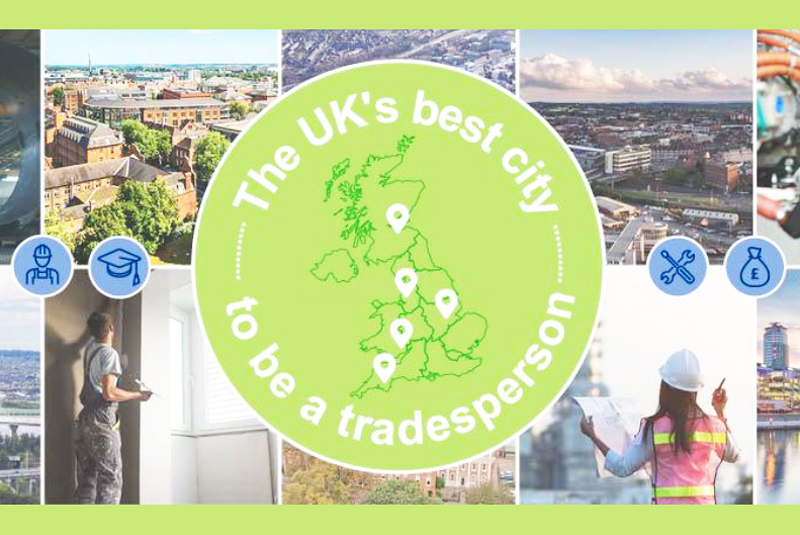 The team at comparethemarket.com has produced a list of the best cities to be a tradesperson – looking at various factors for the 40 most populated UK cities.
The results show a geographical spread across Britain. Where does your nearest city rank?
The 10 best cities (check out the full list below)
1 Reading
2 Portsmouth
3 Middlesbrough
4 Peterborough
5 Oxford
6 Warrington
7 Norwich
8 Bolton
9 Aberdeen
10 Wolverhampton
The three worst cities
1 Belfast
2 Glasgow
3 Plymouth
Reading tops the list with around 30.6 jobs in the trades available per 10,000 people and an average salary of £27,191. The research also reveals that Manchester is the best UK city to start your own business.
Each city is ranked on business survival rates, available jobs in trade, available higher education courses, salary and advertising costs.
The full list

To see the research in full, click here