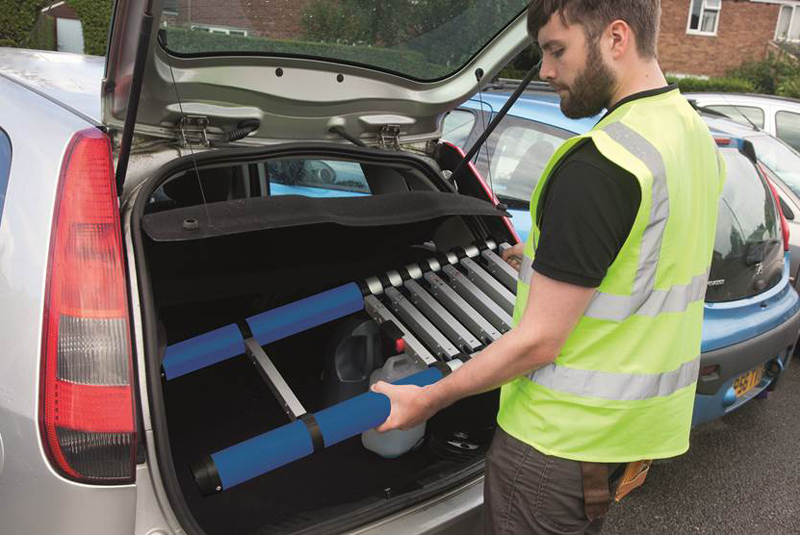 WernerCo, owner of BoSS access towers, will be supporting PASMA Tower Safety Week by providing a practical training session for instructors about its product ranges.
The presentation will allow course instructors to learn more about the benefits and advantages of the BoSS BS 1139-6 accredited scaffold towers. Taking place at WernerCo's Maldon facility, the sold-out event will cover the importance of safe working practices and selecting the correct tower.
With falls from height remaining the biggest cause of workplace fatalities worldwide, Tower Safety Week was established by PASMA to promote the use of towers as a safe way to work at height when trained and skilled to do so.
According to a report by the Health and Safety Executive, 28% of fatal workplace accidents came as a result of falls from height in the UK alone. The reasons for this often include insufficient training and inadequate equipment.
Sophie Ellam, Product Manager for BoSS access towers said: "We're proud to be supporting Tower Safety Week for another year as official PASMA partners. It's crucial that the correct precautions are taken when working at height, and we want to do all we can to raise awareness of the importance of safely using access towers."
The extensive range of BoSS access towers includes those designed for use in confined spaces such as lift shafts and stairwells, as well as the Zone 1 tower, which is designed for use in special environments. All of the towers meet EN1004:2004, which is the European standard for mobile access and working towers, and range from 2.5m to 8m for external use and 12m for internal use.
To find out more, visit: www.bossaccesstowers.com/uk