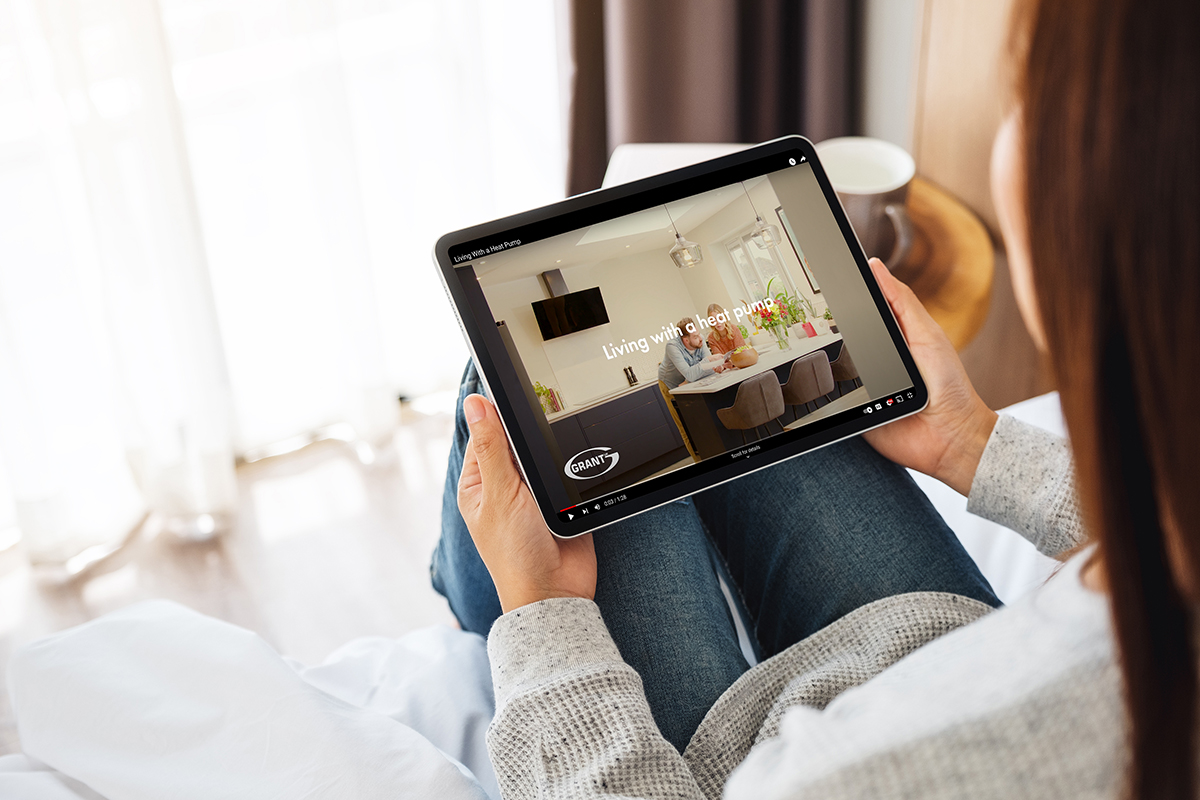 A new playlist of videos called Living with your Aerona³ Heat Pump has been published by Grant UK and is available to watch via its YouTube channel. The series consists of six videos which provide new heat pump owners support and advice about their new Grant Aerona³ air source heat pump.
The series has been produced to provide additional support for homeowners during the important handover stage of their new heating system. Each video focuses on some of the key information that new heat pump owners need to know, developing their understanding of their Aerona³ heating system and helping them to enjoy all the benefits of living with a Grant heat pump.
The first video gives a general overview of the Aerona³ heat pump as well as highlighting some of the main differences users may notice between their previous gas or oil boiler and their new low temperature heating system. There is a video which explains the useful dos and don'ts of heat pump ownership to help homeowners keep their system operating efficiently and a separate video takes a look at how consumers can set the comfort settings for their Grant heat pump.
One of the videos explores energy usage, providing useful tips and information to reduce energy costs while another video shows homeowners each of the core operating modes of their heat pump, helping them to understand the Aerona³ controller's display screen. The final video focuses on servicing and maintenance, explaining to homeowners the importance of checking their heat pump and system.
"Our new 'Living with an Aerona³ Heat Pump' YouTube playlist will be an incredibly useful resource for new heat pump owners," explains Kevin Ellis, Renewables Sales Manager at Grant UK. "A heat pump system is different to a traditional fossil fuel heating system so it is important that homeowners are given the support they need to understand how their new Aerona³ heat pump operates. This video series is neatly segmented into six bite-size videos with each one supporting Grant UK's other customer support resources, including the Aerona³ Heat Pump Handover Guide and the end-user manual."
Watch the first video in the series below, and view the fully playlist here