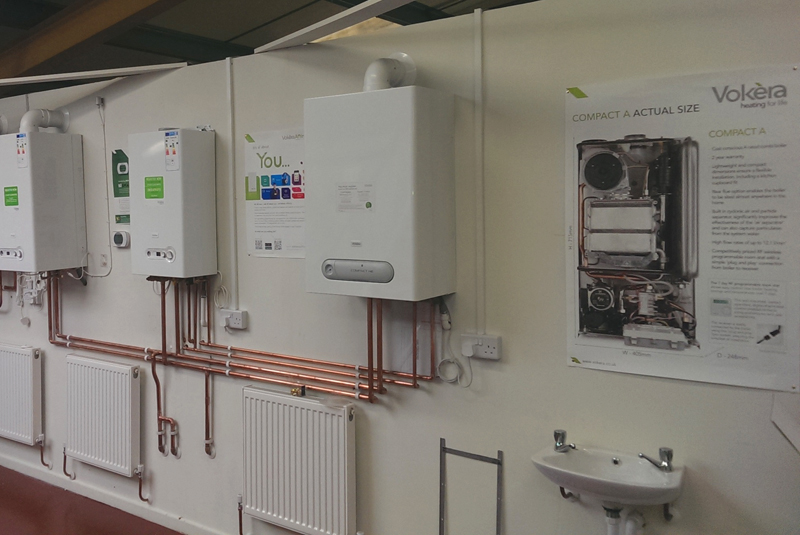 Vokèra has launched training courses at the Gas Assessment & Training Centre (GATC) in Cardiff and at Combined Heating Services in Norwich. The manufacturer states that it is committed to providing high quality training and, by becoming part of these highly regarded facilities, has opened up its courses to more installers across the country.
"We are pleased to be invited to run our courses at both training centres," comments Margaret Jovanovski, Training Coordinator at Vokèra. "GATC and Combined Heating Services Ltd offer a wide range of training courses and are highly rated by the installers and service organisations that train their staff at the centres. Vokèra is passionate about the training it provides and these additional centres allow us to reach more people, creating a well-informed and skilled industry."
At both centres, Vokèra has its own area to display a wide range of boilers, cylinders and heat pumps, giving installers a chance to get hands on with the products. They can also learn about the latest developments in control technology, including the new BeSMART Wi-Fi enabled thermostat.