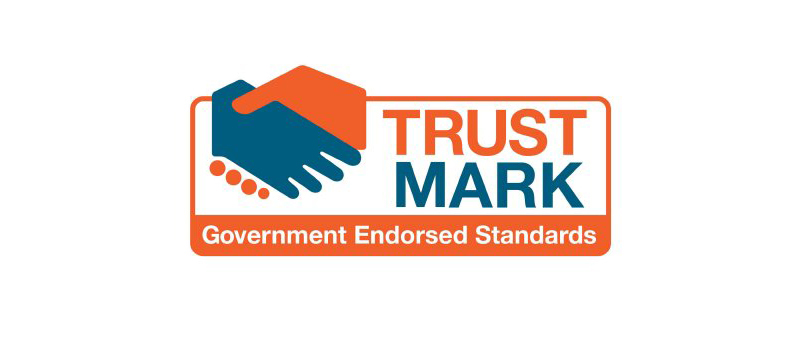 A new partnership between Stroma Certification – the market-leader in building energy performance, sustainability and compliance – and TrustMark will help homeowners to find quality and expert energy-saving installers, approved to Government-endorsed standards, when looking to carry out work on their properties.
Stroma Certification achieved scheme operator status for TrustMark, the only Government-endorsed scheme for all trades in and around the home. This approval will enable members to apply for TrustMark status so that they can be found by homeowners using the TrustMark postcode search facility. Already this year, just under five million search results were provided to homeowners who used TrustMark's website and telephone helpline to find expert tradespeople – a 77% increase on the same period just two years ago.
All Stroma Certification installer members who qualify will be able to carry the TrustMark badge to give further protection and reassurance to their customers. Qualification is subject to Stroma Certification's membership application and site assessment procedures. This opens up a fresh advertisement channel for Stroma-certified installers and an opportunity to promote their installation services to a captive audience.
Andy Sharp, Commercial Manager of Stroma Certification, said: "Becoming a TrustMark Scheme Operator is a huge endorsement for us and it is a badge that our installers can show the customer, proving that they have been properly assessed and inspected and will work to Government-endorsed standards. Becoming a Scheme Operator reinforces our commitment to supporting the installer industry. Our members have an additional mark of quality to display for customers which reinforces them as competent, qualified installers."
Simon Ayers, Chief Executive of TrustMark, said: "Stroma Certification put in an excellent application which the Board was pleased to approve and it has demonstrated a readiness to embrace the high standards and responsibilities we expect of all scheme operators. Being a longstanding member of the Competent Persons Scheme, Stroma Certification was able to provide all the relevant qualifications and information easily, which sped up the approval process our end. We are delighted to have Stroma on board as they will bring many more members into the energy saving field and homeowners can feel confident that if they employ a TrustMark-registered Stroma installer that they are working with the best in the business."
The TrustMark scheme operator license was awarded to Stroma Certification in July 2015, following a thorough assessment of all its processes for vetting and inspecting installers as well as its customer service policies, compliance audits, quality management and complaint handling procedures. TrustMark now has 32 scheme operators with over 12,500 inspected and registered firms across the UK for all the key trades that work inside and outside the home.
To stay up-to-date with developments at TrustMark, visit www.trustmark.org.uk or to find out further information about Stroma Certification, visit www.stroma.com/certification