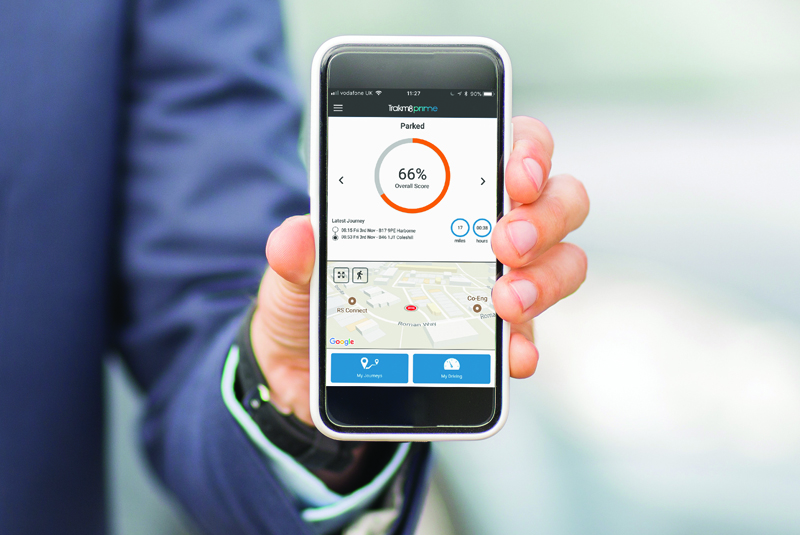 Trakm8 is launching a fully-online vehicle tracking solution – which it believes is a UK first.
Designed for trade professionals and other small businesses, Trakm8 Prime is the only vehicle tracking available where the customer can browse and buy online, without having to deal with a salesperson. The tracker unit can be self-installed, so there are no installation or removal fees – and vehicle down time is kept to a minimum.
Colin Ferguson, Managing Director of Fleet and Optimisation for Trakm8, said: "A lot of small business owners and sole traders could benefit from vehicle tracking, but don't want to be tied up on sales calls or lose half a day while they wait for an installer to fit the unit.
"Trakm8 Prime gives them all the time and money-saving benefits of vehicle tracking, without any of the hassle."
Priced at £12.99 or less per vehicle, per month, Trakm8 Prime is a cost-effective tool for small businesses. It combines GPS tracking with features designed to help save time and money. These include a driver coaching system proven to cut fuel consumption by up to 15 per cent. It achieves these savings by helping employees to break bad habits such as heavy acceleration, harsh braking, sharp cornering, and engine idling.
Furthermore, Trakm8 Prime features the company's vehicle health alerts. The tracker picks up on any vehicle fault codes, acting as an early warning system to prevent costly breakdowns and non-starts. It also enables quick and easy separation of business and private mileage, eliminating hours of paperwork while helping both sole traders and smaller companies to remain HMRC-compliant.
Users can log on via a web portal or app for smart phones and tablets, giving 24/7 access to a dashboard that provides top line information on all the key data. From here, they can download or print jargon-free reports and can also easily request additional tracking units as the business grows.
Trakm8 Prime offers a free, no-obligation, 30-day trial of its vehicle tracking solution. For further details, visit: https://buy.trakm8.com/prime