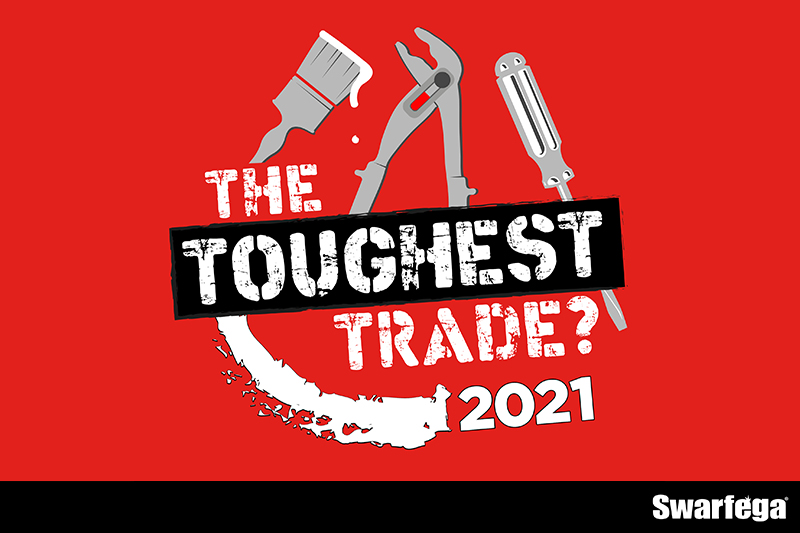 Following the success of plasterers in 2018, mechanics in 2019 and farmers in 2020, Swarfega is once again on the hunt for the toughest trade. After a hard-fought battle, farmer Victoria Haney scooped the title of Toughest Tradesperson 2020, winning a £200 Amazon voucher. Victoria's entry came out on top as it showed a snapshot of images from tending to the cows to early morning rises, closely followed by a number of other gritty entries from mechanics to gravediggers.
After one of the toughest years, Swarfega is once again on the hunt to find out if farmers can defend their title or if they'll be defeated by a competing trade.
There's no doubt about it, people working in the trades take on some of the toughest tasks around, so why not show why heating and plumbing is as tough as it gets!
Running from January 18ththrough to March, Swarfega will be challenging tradespeople to post a picture of them or a colleague battling their toughest task on the Swarfega Facebook or Twitter pages, along with the hashtag #ToughestTrade and a short reason why their trade should win 2021's accolade.
Throughout early 2021, using its Tough-O-Meter, Swarfega will judge each picture and choose the one showing the toughest task. The top four will be selected and put to a social media vote. The crowning tradesperson will receive £200 in Amazon vouchers and the trade that the winner represents will be crowned Swarfega's Toughest Trade for 2021. The runners-up in places two to four will also receive a £50 Amazon voucher.
Post your images using #ToughestTrade on Facebook or Twitter (terms & conditions apply)