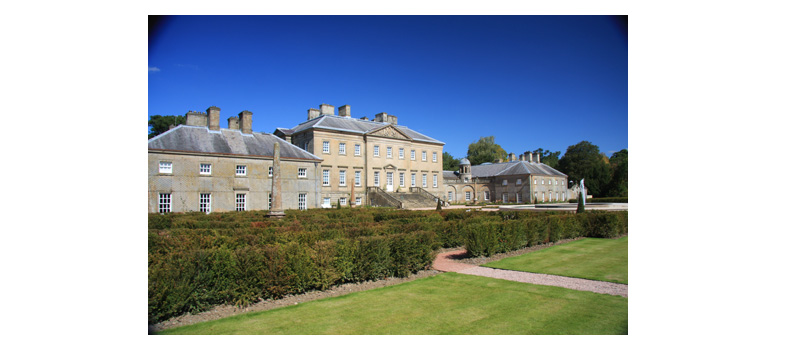 Heat pump manufacturer, Dimplex, and renewable energy installer, Ecoliving, joined forces to host a Renewable Heat Showcase at Dumfries House in Scotland, demonstrating the opportunities for renewable heat in commercial properties.
Architects, consultants, engineers, contractors, local authority representatives, estate agents and education bodies were amongst those who visited the historic estate, where Dimplex and Ecoliving have delivered a rolling programme of renewable heat installations over the last three years.
The showcase event gave delegates the opportunity to see products in action, including high temperature ground source and high efficiency air source heat pumps from Dimplex. It also included a series of CPD modules, delivered by Dimplex, Ecoliving and Resource Efficient Scotland.
In total, Ecoliving and Dimplex have collaboratively installed green heating technologies – replacing oil systems – to ten different properties on the estate including the art studios, hospitality centre, STEM Centre (Science, Technology, Engineering & Mathematics) and visitor centre.
These buildings, a mix of old and new, now provide learning and leisure facilities together with employment opportunities for local people – helping to strengthen the local economy and also providing a legacy for the estate itself.
Mark Henderson, Founder and Director of Ecoliving, said: "This event was a chance for people to better understand renewable heat and its potential, especially across Scotland's commercial property stock.
"It was great to have such a variety of attendees from a breadth of organisations and it really highlights the extent of the interest in innovative renewable heating solutions for commercial properties."
Karen Trewick, Director of Communications for Dimplex, said: "This rolling programme of bespoke heat pump installations at Dumfries House has not only delivered benefits for the Estate, but also demonstrates the true potential of renewable heat, and particularly heat pump technology, in the commercial sector.
"We were delighted to be able to welcome individuals from across the industry to highlight these benefits and show the extent to which high efficiency, high temperature Dimplex heat pumps can outperform fossil fuel heating technologies."