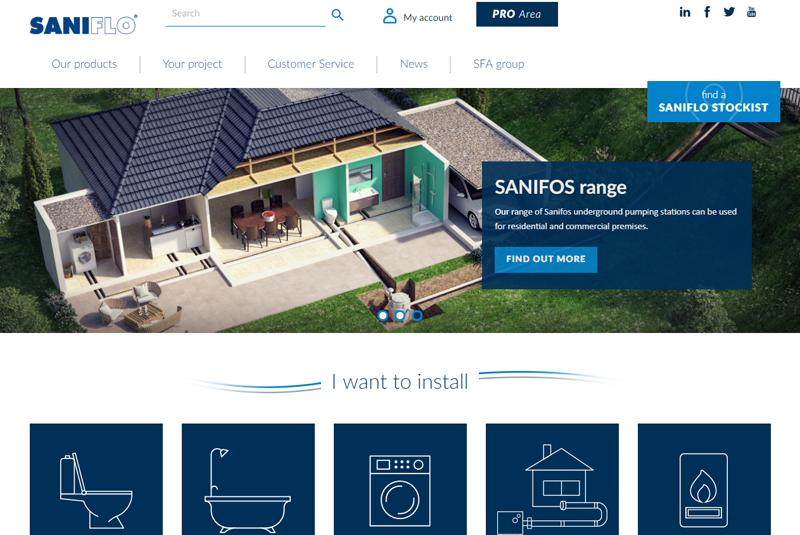 Saniflo UK has announced the launch of its new website, offering access to a a raft of information for homeowners wishing to find out more and upgrade their homes using a Saniflo product.
The new website – saniflo.co.uk –  has been designed to make it easy for homeowners to search and find the products they need.
Selecting the right product can be achieved in a number of ways. The 'Our Products' tab enables a search via conversion type or product group and the 'Your Project' tab takes the user through a selector tool that highlights the Saniflo products relevant to the job the customer wishes to carry out.
A range of installation videos are also available on the home page which aim to highlight the ease of installation of Saniflo products. The videos have been designed for plumbers, installers and DIY'er's alike.
Brochures can be downloaded from the customer service section and customers can also register purchase details to ensure they benefit from the 5-year warranty protection on the domestic product range.
The Pro site also has an added link to the installation instructions for the full range of Saniflo products and has been designed for the addition of future content. In due course more product and instructional videos will be added along with educational assets.