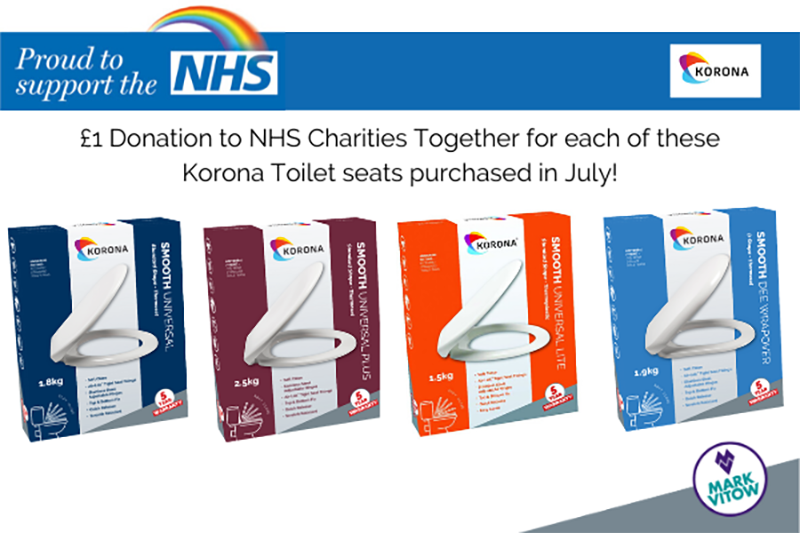 Mark Vitow has launched its latest charitable initiative in support of the NHS.
The family-run, independent distributor will be donating £1 to NHS Charities Together for each one of its four most popular Korona toilet seats sold throughout June and July.
Mark Vitow has launched a number of charitable initiatives over the past 12 months, including donations of vital PPE to care homes across the UK.
"The efforts of the NHS frontline staff over recent months have been truly inspiring and we are delighted to be launching a supporting fundraiser," explains MD Matthew Phillips. "A huge thank you goes out to our loyal merchants and installers, many of whom have already shown support for the initiative."
Korona is a comprehensive range of toilet seats, featuring soft close, top fix and quick-release functions. Its Air-Lok hinge system expands as fitted, gripping the toilet pan to create a rigid fixing that secures the seat in place and puts a stop to seat twisting and movement.
The models included in the fundraiser are the Korona SMOOTH Universal Toilet Seat; Korona SMOOTH Universal Lite Toilet Seat; Korona SMOOTH Universal Plus Toilet Seat; and Korona SMOOTH Dee Wrapover D-Shaped Toilet Seat