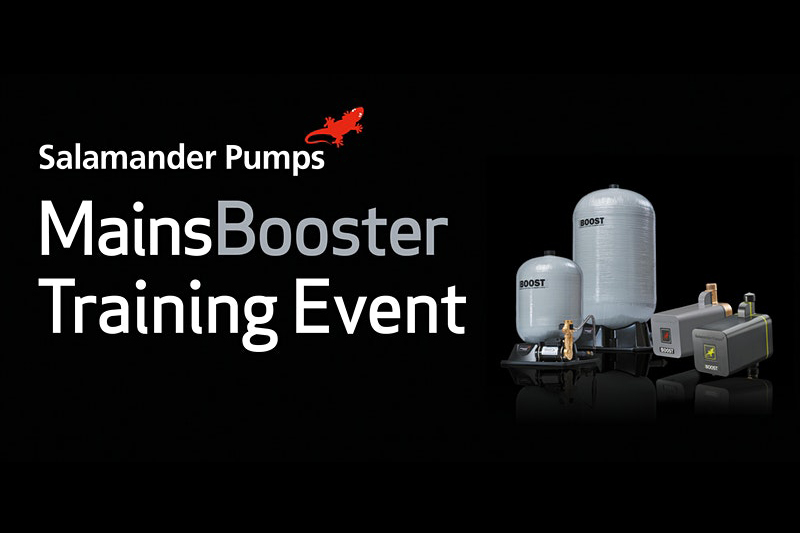 Salamander Pumps will be hosting a number of regional training events throughout January and February, providing training on its newly launched MainsBooster range. The events will give attendees the chance to meet the Salamander Pumps team, who will be on hand to answer questions on the new MainsBooster range.
There will also be Salamander-branded giveaways, as well as further information on the Salamander Pumps loyalty scheme and training options, and food and refreshments.
Not only this, on 28th February, Salamander will be hosting a special training event at TeamSport, Mitcham. Salamander Pumps' Training Manager, Ken Vance, will be on hand to provide more information on the new range and there will be a live demonstration rig for attendees to see the how the products work. Attendees will also be treated to a pizza lunch followed by an option to take part in go karting, where prizes will be given away for the fastest lap time.
Events will continue to run across the UK throughout the year. A full list of January and February dates can be found at www.salamanderpumps.co.uk/events
To book your place for the Mitcham event, click here