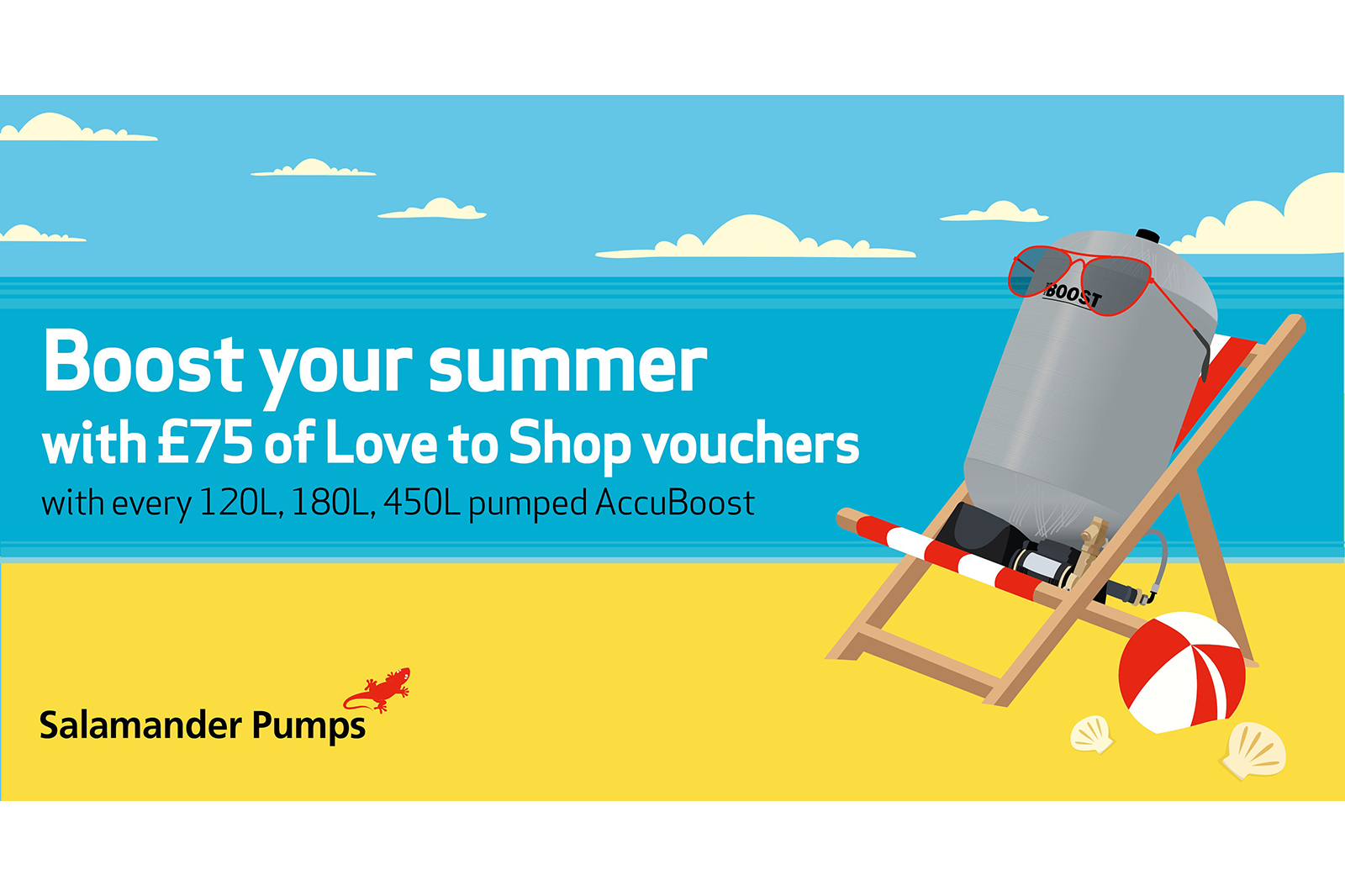 Salamander Pumps has announced a new national promotion running this summer, offering customers £75 of Love2Shop vouchers.
The vouchers will be issued with every purchase of a 120, 180 or 450l pumped AccuBoost tank, as part of the brand's Boost Your Summer promotion. Installers will also be entered into a prize draw for a £1,000 holiday voucher for every AccuBoost that is registered on Salamander's Installer Hub.
The initiative is a nationwide promotion, and will be running from June to September 2022.
Simon Mitchel, Sales Director at Salamander Pumps, said: "We're really excited to launch our 'Boost your Summer' national promotion.
"As a business, we're placing more focus on customer experience than ever before and putting our customers at the heart of everything we do. This promotion is just the first that we have planned, and gives all our customers the opportunity to participate in promotional activity.
"We hope that these rewards will help to spread some summer joy at a time when many of us are feeling the cost of living pinch."