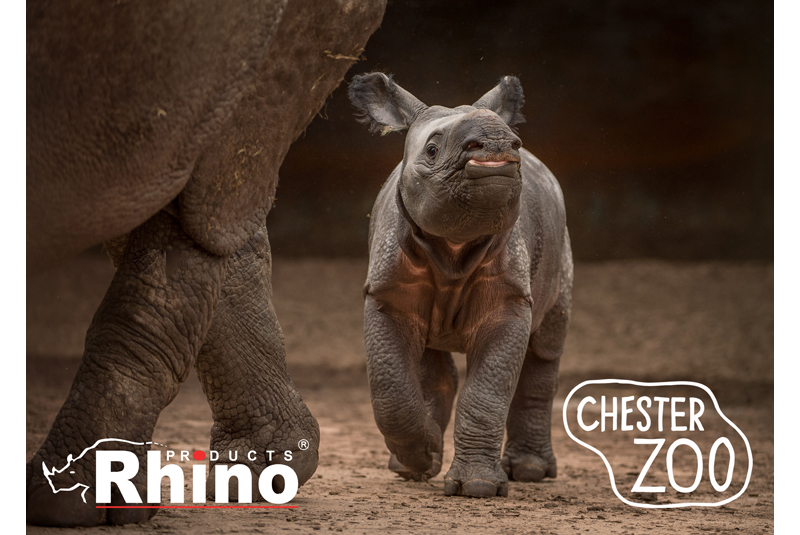 Rhino Products has announced it will be partnering with Chester Zoo as official Corporate Champions and Conservation Enablers for the black rhinos.
The Zoo is located less than 10 miles from its head office and manufacturing facility at Deeside, Flintshire.
This partnership will result in Rhino Products adding financial support to the zoo's conservation efforts both at home in their rhino habitat and in wider activities across the world.
Rhino has also offered the use of its various roof bar, roof rack, rear step, ladder and other commercial vehicle products for the zoo's vans involved in these field operations. This will include a current research project that is aiming to study causes of population decline and improve population performance in African mega-herbivores.
The eventual goal will be to establish an endocrine lab based at Lewa Wildlife Conservancy, one of the zoo's key conservation partners in Kenya, which would boost the efficiency, impact and scope of the work Chester Zoo can undertake.
Chester Zoo is said to be a global champion for Rhino conservation and is currently home to a small herd of eastern black rhinos. This species is now so under threat from poachers that they are classified as critically endangered, with as few as just 650 left in the wild.
The timing of the company's sponsorship will also coincide with the exciting arrival of a new greater one-horned rhino calf at the zoo. The male calf arrived to mum Asha (11) following a 16-month gestation and a 20-minute labour, with zoo conservationists hailing the birth as a big boost to the endangered species breeding programme. Greater one horned rhinos are also said to be listed as vulnerable to extinction by the International Union for the Conservation of Nature (IUCN).
In addition to being associated with a wildlife protection cause, the partnership will also support a key element of Rhino Products' employee engagement by allowing the team and their families to enjoy several zoo-related benefits. The benefits have been designed to encourage visits and interest in Chester Zoo and its programmes.
Rhino Products Managing Director, Steve Egerton, explained: "With Chester Zoo being located just 15 minutes from our head office, the connection between their rhinos and our company was an obvious one. Rhinoceroses have been the lynchpin of our brand from the very beginning of our journey as the rhinos' unique, strong and distinctive characteristics are something we try to replicate throughout all our products and wider endeavours. We are delighted to be able to play our part in ensuring the protection and conservation of these magnificent animals."