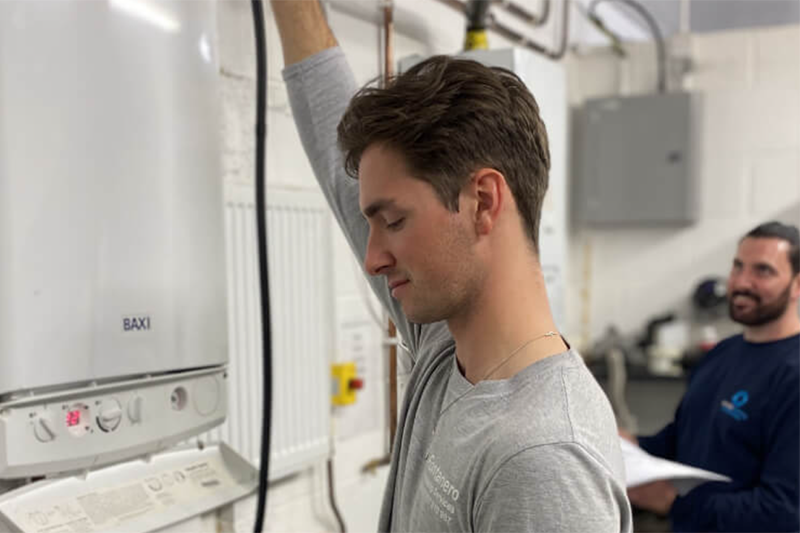 The appeal of the trades as a profession has rocketed since the start of last year, according to new research.
Online learning portal, Access Training UK, revealed a 29% increase in applicants to its trade courses in 2020, including a 14% increase in female applicants. Training to be an electrician has been the most popular avenue over the last year with a 38% increase in trainees at Access Training UK, closely followed by gas engineer courses (29%) and plumber courses (24%). Access Training UK offers flexibility to students with online and flexible training packages available for key trade skills. All learning is online, and attendance to one of three course centres (Kent, Cardiff or Hertfordshire) is limited to practical training and exams.
Dramatic increases in the number of graduates from plumbing courses (2020/21 compared with 2019/20) were seen in Edinburgh (75%), Oxford (68%) and Leeds (50%). Gas engineer course graduates rose by 175% in Leicester, 100% in Edinburgh and 75% in Manchester.
Jamie Jefferies, CEO of Access Training UK, comments: "Construction and manual trades were some of the UK's strongest sectors during the pandemic. There is also a huge skill shortage within the industry. Therefore, it is no surprise to see an increase in the number of graduates across the board, with the industry appealing to those looking for employment, but also those looking for a career change.
Access Training UK's fully accredited trade courses follow an industry leading 3-stage training programme. We recognise the need for both flexibility in our online theory training to fit around our students' lives and also the importance of hands-on practical training with professional trainers. We are always focusing on making sure we not only provide the best training possible, but we strengthen the industry with ambassadors for their chosen career."