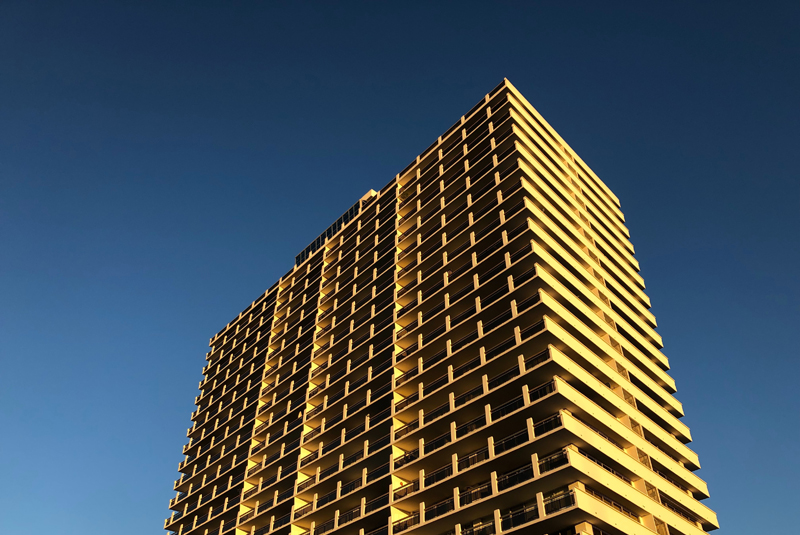 Resideo, maker of Honeywell Home heating control products, has announced a new CIBSE-approved, continuing professional development (CPD) programme for water services designers.
Focusing on the challenges involved in delivering water pressure control, the aim of the CPD is to help professionals understand how best to regulate boosted hot and cold-water services in tall residential buildings.
For a building owner or manager, water pressure control is critical to prevent catastrophic pipe failures that can result in water leakage and all the associated costs from the ensuing damage. In tall buildings – typically defined as a height of 10 storeys, with each storey being three to four metres – the pipework and controls must be adequate to maintain the integrity of the whole system and to protect and maintain public safety.
Resideo's hour-long CPD will cover the occupancy and engineering challenges, such as noise control and surge protection, that need to be overcome to create safe, hygienic and comfortable water services. The programme will also provide an update on the changing regulations and standards that need to be met, and will consider the different types of pressure control valves for different applications, along with the importance of sizing and positioning in order to avoid noise and poor performance.
Matthew Watson, commercial, industrial and water UK sales manager at Resideo, commented: "Tall residential buildings provide a range of unique challenges and some key differences need to be factored in for effective potable water controls specification. Our new CIBSE-approved CPD training is designed to promote best practice, providing system designers with the knowledge they need to ensure that buildings are compliant and manufacturer equipment is capable of operating to high system pressure regimes."