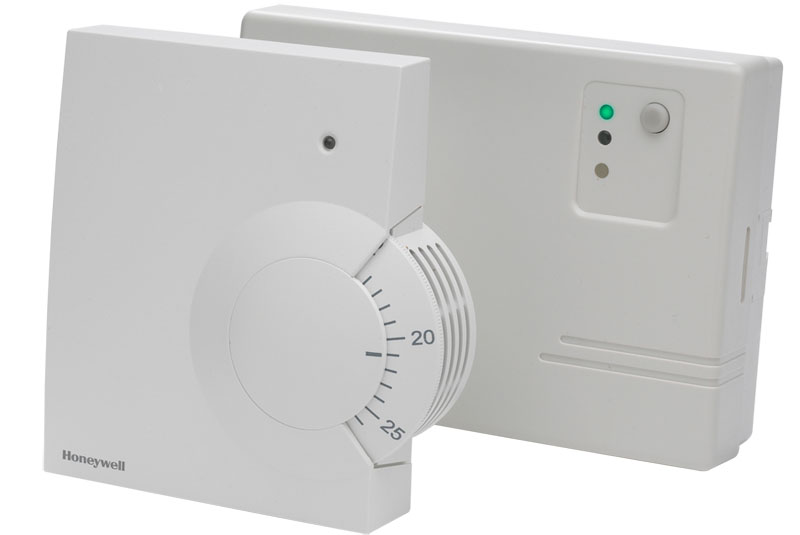 Resideo, maker of Honeywell HomeTM branded products, has announced it will phase out its CM900 programmable room thermostat and the Y6630D1007 analogue thermostat, from the 1 January 2019.
It will continue to offer the modern, digital alternatives such as the Honeywell Home T4, Y87RF and the DT92E room thermostats.
Providing all the simple functionality and ease of installation as the Y6630D1007, but with the additional benefit of more modern technology, Y87RF and DT92E work with the standard Honeywell Home relay box, and the Y87RF also offers optional entry-level connectivity for homeowners.
Paired with the RFG100 mobile access kit, the Y87RF can be converted into a connected, smart thermostat giving installers more options to upsell.
Moving forward to the next generation of programmable thermostats, the Honeywell Home T4 thermostat is designed to deliver comfort with minimal user interaction. Packed full of smart, intelligent features, with all the functions installers know from the CM900 range, it is simple to install in three steps with the new wireless receiver box and flip-up wiring bar.
Andy Mansfield, Marketing Communications Manager for Resideo, commented: "At Resideo, we are always looking to the future of heating controls, and are continuously developing our product offering to reflect the changes in industry demand.
"Not only do the T4, Y87RF and DT92E offer all the same capabilities as the CM900 and Y6630D1007 range, but the additional features and modern aesthetic offers installers more opportunity, and in turn, provides the homeowner with the ultimate in modern technology and comfort."