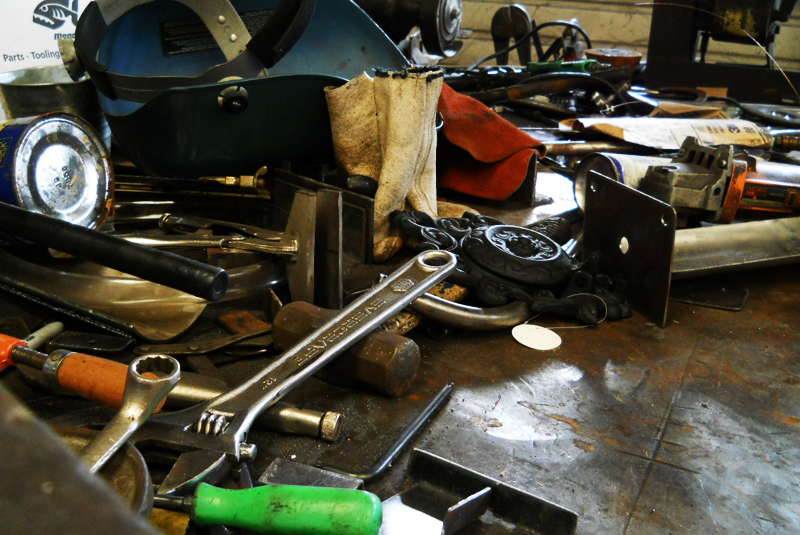 DIY on a Sunday might be a part of the traditional British weekend but, as a consequence, so is the custom of tradesmen bracing themselves for calls on a Monday morning. A&E visits, lost work days and property damage are also part of the picture, according to a new study by AXA Insurance.
There is a notion that DIY can be a useful money-saver in hard times, but the study suggested that most people take on these projects because they love the challenge and enjoy flexing their skills. Unfortunately, the study reveals that almost a quarter of DIY projects go so badly wrong that only a tradesman can put things right.
Despite one in five householders saying they do it themselves because they fear 'rogue traders', tradesmen turn out to be their best friend in a disaster. On average, tradesmen are spending 22% of their time (a full day a week) rescuing DIY jobs, and 65% don't charge extra if the job takes longer due to the customer's mistakes.
One tradesman's experience was typical: "I was called out at midnight, got the job safely sorted, worked until 2am and only charged for normal nine to five hours." Tradesmen revealed that plumbing jobs are the most expensive DIY projects to put right, followed by painting projects and botched joinery.
16% of UK workers have suffered a DIY failure so severe that they have had to miss work. One in 20 have even ended up in A&E as a result. Electricians are most often called out to faulty DIY jobs, which supports industry warnings that half of severe electrical shocks are caused by DIY. Plumbing in bathroom fittings, meanwhile, has a 45% rescue rate.
Even basic skills seem to be lacking, with 14% of people under 35 admitting they don't know how to bleed a radiator (compared to 5% of older people). One in 10 don't know how to unblock a sink.