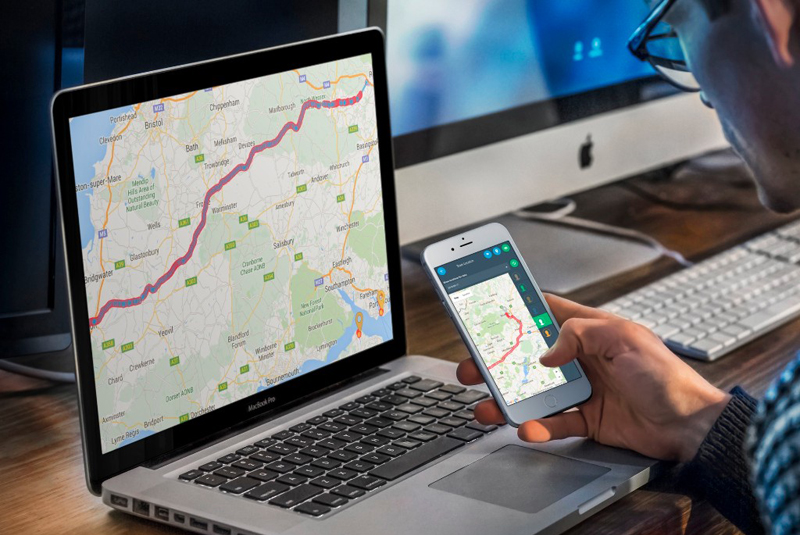 Admin App is now a fully-fledged system that runs in both the office and the field.
Powered Now has announced a major new release of its app for simplifying paperwork and enabling growth for gas engineers, plumbers and other trades.
Version 4 of the software adds support for PCs and Macs, enabling smartphones or tablets and office computers all to work in harmony – automatically updating one another every time things change.
The release also adds a raft of new functionality designed to help teams work closely together in the most efficient way possible.
Benefits
Powered Now aims to deliver three benefits to its customers:
Give them their evenings back. This is especially true for sole traders who hate paperwork and often have to waste their evenings on it.
Enable them to grow their businesses. Ambitious customers tell us that they win more business using Powered Now as they can raise and track quotations faster and more easily.
Organise their team. Most systems providing the sophisticated appointment making, team tracking and communications capabilities of Powered Now are out of reach financially.
New features
The software can now work on office based PCs and Macs as well as laptops. That is on top of Android and Apple smartphones and tablets. This while retaining the ability of all devices to be able to work even when they don't have a connection or signal.
Field based engineers and installers now have many powerful features including the ability to record details of a job and see all relevant documents. They can raise quotes and invoices, but only see prices on documents they created themselves. Chip and Pin payments can be taken at the time the job is completed using the powerful Paypal Now reader.
In a major development of the ability for teams to work effectively together, the location of the day's appointments and the location of field based staff are all available visually on a map allowing better use of resources. A chat capability is embedded in the app, enabling team members to communicate without having to change apps or mix things up with their social life.
The design of documents has received a major overhaul, with the ability to add any number of images when initially designing layouts, which allows almost any desired design to be achieved. An inbuilt library of popular images saves time and it is much easier to re-use paperwork created for previous clients.
The Powered Now calendar integrates with popular online calendars so appointments can be synchronised into personal diaries.
Signatures have been added so that a customer can be asked to put their signature against any document.
Co-founder and CEO, Benjamin Dyer, comments: "Last summer we raised more money and we have used this to build lots of improvements into Powered Now. We want to help smaller trade businesses get the benefits that larger companies have enjoyed for years, and we think that version 4 is a major step forward. We continue in our ambition to have the most powerful and easy-to-use solution for the construction and field trade world."
The Powered Now app works on iPhones, iPads, Android, PCs, laptops and Macs providing comprehensive paperwork support for every step a trade business needs to take. This goes from booking an appointment, preparing an estimate through to invoicing and taking payment. It even works when there's no signal, and automatically stores all information in "the cloud" whenever there is a connection. Everything is designed to minimise the number of times that users need to enter information; once it's entered, it never needs to be put in again. Information can also be exported to accountants and book-keepers.
Availability
Powered Now v4 is available in the iTunes and Google Play app stores now with the desktop/laptop version available from PoweredNow.com.
There is a full 7-day trial. Sole traders wanting more can subscribe for as little as £4/month. Use among a team starts from £17 per month when paid annually in advance. All prices exclude VAT. See powerednow.com/pricing