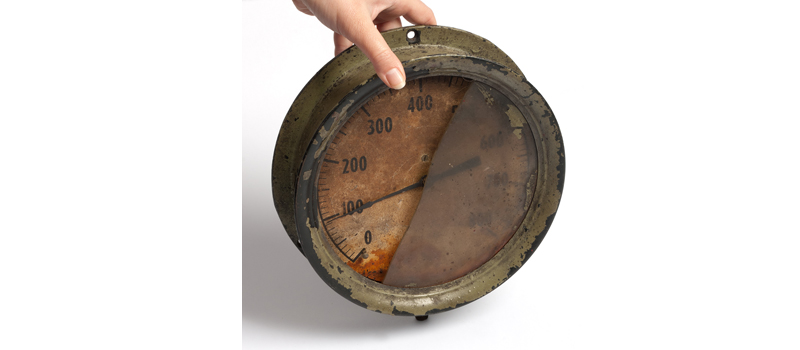 A water pump gauge which was part of original plumbing installation of the Empire State Building is being auctioned by Andre & Veronika's Antiques & Collectables. The item will go live at 23:30 GMT on Sunday 21st February.
The item has come to market from its private owner, Mr Brian Purcell, who was foreman on the 1980s plumbing refit of water pump room in the Empire State Building. Brian received the gauge from the Engineering Department as a memento. The Gauge is from Pump No. 5 which used to pump water to the very top floor of the building.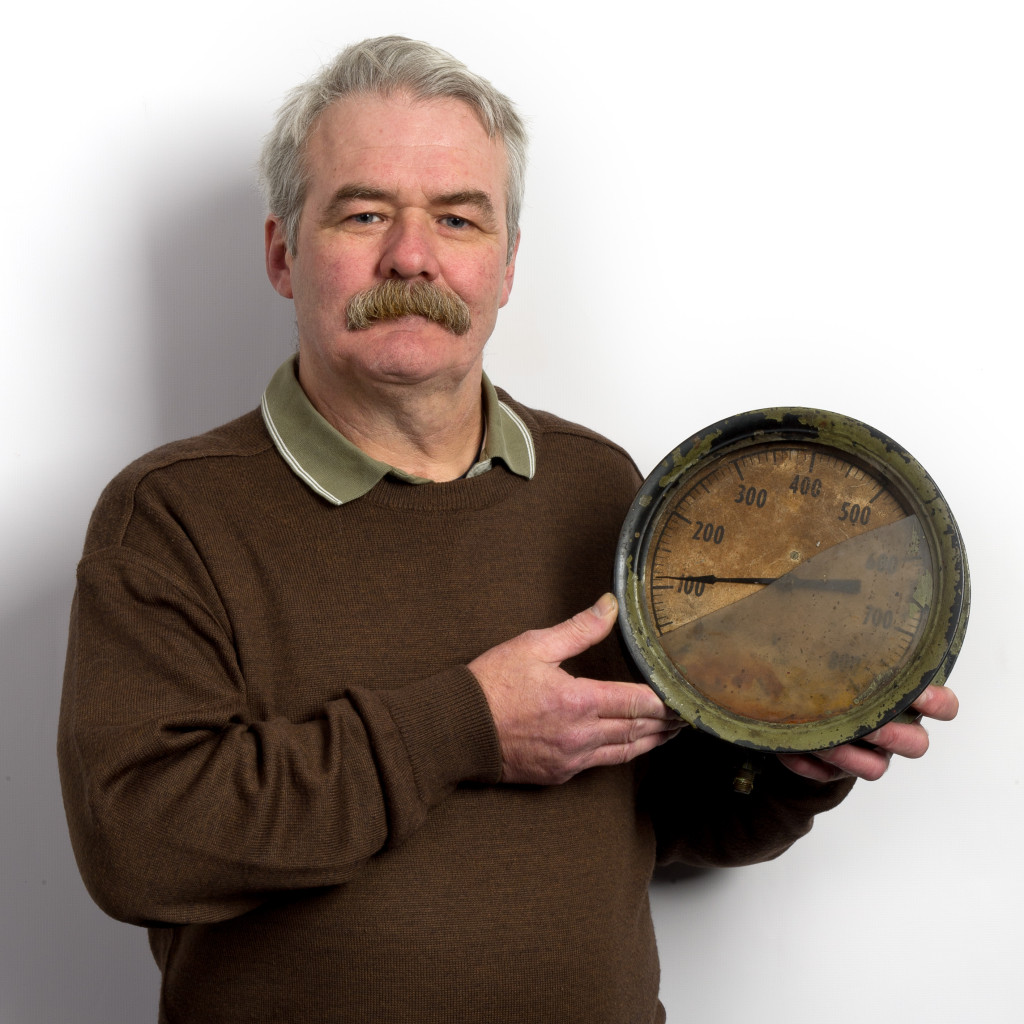 Brian Purcell was an Irish Immigrant at that time and now runs his own plumbing company back in Ireland. The original installation of the gauge has lasted surprisingly long, gathering a wonderful patina which greatly adds to its character, according to the auctioneer. Early in its lifetime, it was crudely painted with a drab green paint over the blackened brass, presumably to make it more visible. This same olive drab paint can be seen on parts of the old pump. The 800 pounds per square inch rating of the pump gives some idea of the loads involved to push the water to the top floor.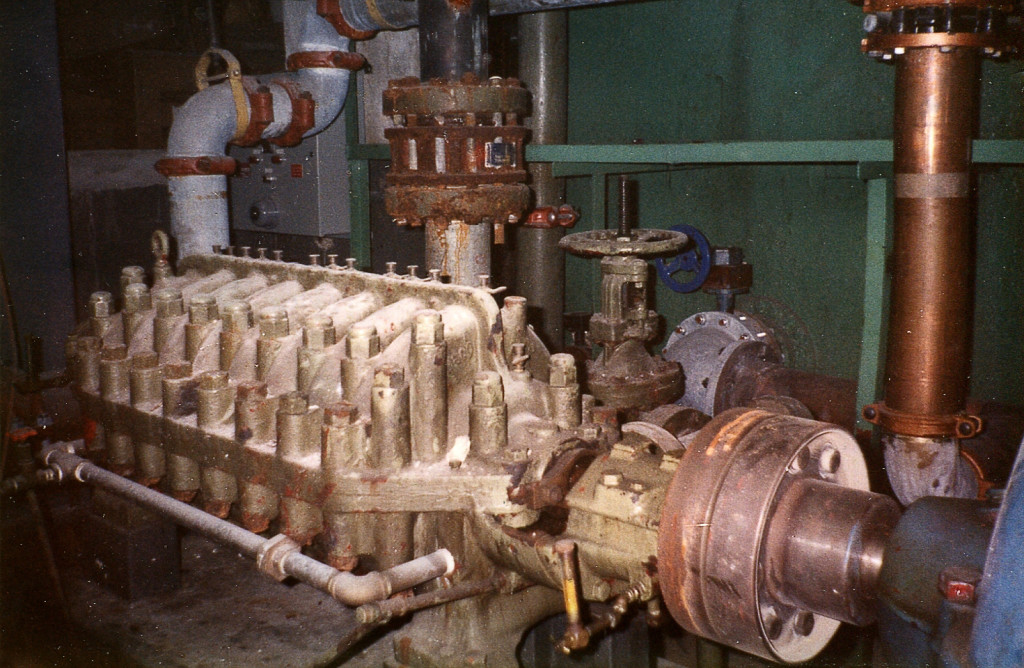 Andre Devereux, acting as auctioneer, commented:
"The gauge was manufactured by Manning, Maxwell and Moore Inc. trading as 'Ashcroft' – an American Company founded in the 1850s. The Ashcroft logo is on the face of the dial, under the glass.
"It's Brian's recollection that the remainder of the 1930s plumbing extracted was all sold off as scrap metal, making this item a unique collectable. Yes it's an old grubby gauge, but it is a peculiar display piece with decorative appeal and also has extraordinary provenance. I could see this either mounted on a marble base or in a glass case as a unique talking point in a lobby, meeting or boardroom in a Plumbing or Engineering company. Thankfully, Brian did not clean it and left the broken glass, retaining all its patina and character accumulated from its years of service."
www.antiques-retro-collectables.com
UPDATE: The auction is now live at www.ebay.com/itm/272137170670 and ends on Sunday February 28th.