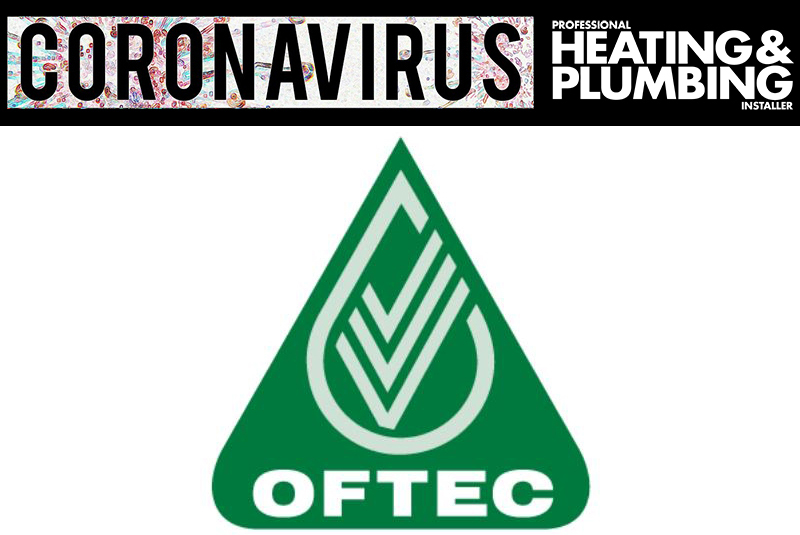 OFTEC is extending all current business and technician registrations for two months, free of charge, as part of the trade association's support for its 9,000 registrants during the Coronavirus pandemic. Businesses paying monthly by direct debit will also be given a two-month payment holiday covering May and June.
The package of support measures applies to all those who maintain their registration and will be reviewed, and potentially extended, depending on the length of time the UK remains under the current restrictions.
At the end of March, heating technicians received clarification from the government that although not classified as keyworkers, they can continue to carry out repair and maintenance work.
This is provided technicians have no symptoms, no one in the household they are attending is isolating (except when emergency work must be completed), and social distancing rules are observed at all times.
In addition to the official guidelines, OFTEC recommends that registered technicians also carry out a risk assessment to determine whether they should work in customers' homes, especially if they fall into the 'at risk' category.
OFTEC Registrations Director, Adrian Lightwood, explains: "The current situation is clearly hitting businesses hard and the heating sector is no exception, especially as so many technicians are self-employed or work for small companies.
"The government support scheme for the self-employed is welcome and will provide a taxable grant worth 80% of average monthly profits over the last three years, up to a maximum of £2,500 per month. Those technicians who have completed a 2019 tax return are eligible and anyone who missed the January deadline, now has an extra four weeks from 26 March to submit.
"However, we are concerned that payments through the scheme may not be received for around three months, leaving many in a difficult financial position. The scheme also excludes those who have only recently become self-employed or have annual trading profits of more than £50,000.
"To help give our registered technicians a little breathing space, we are offering a free two-month extension to all registrations. In addition, those paying by direct debit will also benefit from a two-month 'payment holiday' during May and June. We are also working hard to ensure all technicians have easy access to the most up to date sector information, including the government support packages available, via a dedicated page on the OFTEC website. Our registration and technical teams are also on hand to answer queries via email."
Due to current restrictions, all OFTEC inspection work is on hold, while deadlines for outstanding inspection non-conformities have been automatically extended until works can be safely completed.
As training centres are now closed, OFTEC is also extending the qualification period for registered technicians whose qualifications lapse before 31 May. Further information can be found at www.oftec.org
Adrian Lightwood concludes: "Like so many businesses, OFTEC has had to limit its operations over this period but many of our functions and services remain unchanged and can still be accessed online. The health and welfare of our technicians remains a key priority and we will continue to support them to our best ability during this difficult time."