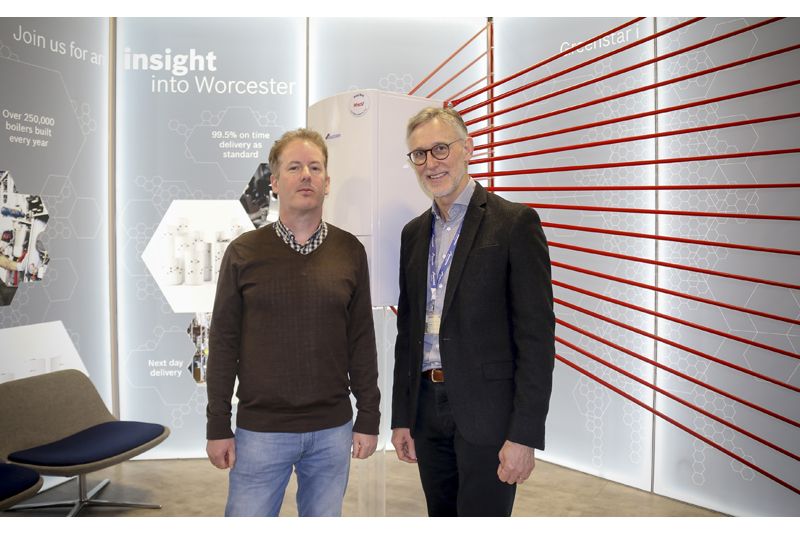 Worcester Bosch recently welcomed Dermot Nolan, CEO of the Gas and Electricity Markets (Ofgem), to its UK headquarters. During the visit, the continuing role of gas and heating as part of the UK's bid to hit its carbon reduction targets was discussed.
The visit included a tour of Worcester's manufacturing facilities as well as discussions with senior Worcester officials. These included Carl Arntzen, CEO; Neil Scofield, Head of External Affairs; and Martyn Bridges, Director of Technical Communication and Product Management.
As well as a conversation surrounding the future of what energy policy could look like, the group also spoke about potential options to decarbonise heat and gas.
Neil commented on the Ofgem visit: "It was a privilege to meet with Mr. Nolan who we share a common goal with: to protect and invest in the future energy infrastructure and needs of consumers. This allowed us to show how Worcester is at the forefront of energy efficient heating technologies and discuss practical and realistic measures we could take to help reach the UK's 2050 80% carbon reduction targets."