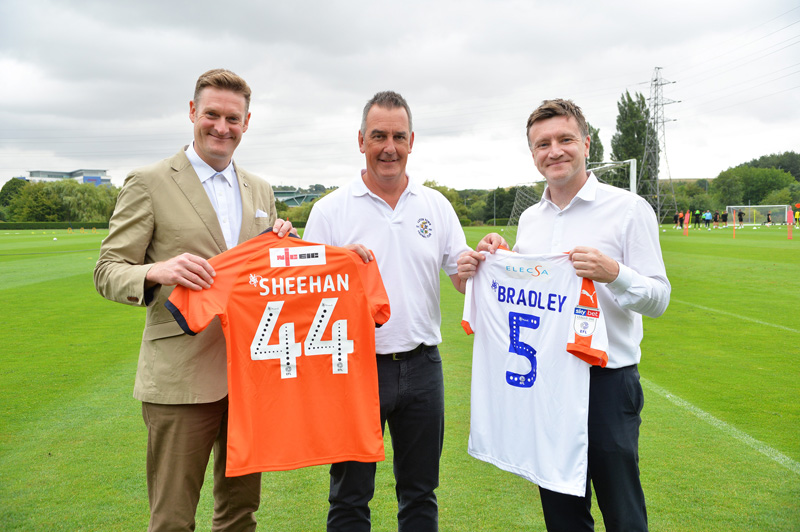 Certsure has renewed its deal to sponsor Luton Town FC for the 2018/19 season making it the 10th year in a row it will be supporting the Division One side.
Once again, the NICEIC and ELECSA logos will appear on the backs of the Hatter's home and away kits, in time for the start of the new season.
The new season will mark a decade of continued sponsorship between NICEIC and Luton Town FC who will be competing in Division One following promotion from Division Two last season.
Director of Marketing, Mark Smith, said: "We are delighted to once again support Luton Town FC. We have enjoyed a great partnership with Luton over the last 10 years and it was great to see them promoted last year after performing so well.
"We are committed to promoting our contractors and this promotion into Division One will ensure even greater coverage for the NICEIC and ELECSA brands.
"We would like to wish the management and players the best and we are looking forward to another great season working together."
Promotion to division one means Luton will be performing in front of larger audiences with more TV coverage as well. The first home game of the season against Sunderland has already sold out with a crowd close to 10,000 fans expected.