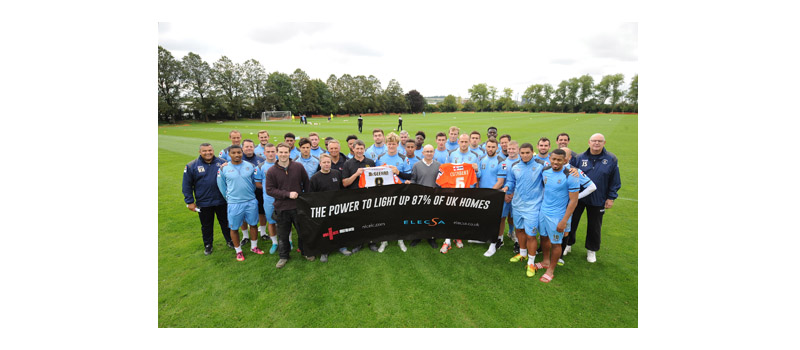 NICEIC and ELECSA have agreed to extend their sponsorship of Luton Town FC for the 2015/16 season – ensuring further great coverage for both brands.
NICEIC has a long association with the club, which is local to its head office in Dunstable. The NICEIC logo will appear on the home shirt of the Hatters for the seventh year in a row, while the ELECSA logo will be on the away shirt for the second season in succession.
Mark Smith, Marketing Director at Certsure, which operates the NICEIC and ELECSA brands, commented: "We are delighted to once again be putting our brands behind Luton Town FC and continue the partnership we have built up with the club over the last seven years.
"As one of the largest employers in the area, it is important we show our support for our local team and the club is a great ambassador for our brands."
Luton regularly get in excess of 8,000 fans at each home game and appear on Channel 5's Football League show every Saturday night, ensuring plenty of coverage for the NICEIC and ELECSA brands.
The club's website also attracts more than 88,000 visitors each month and has more than 5,500 subscribers to its YouTube channel which has now attracted more than 2.5 million viewers.
Dave Hoskins, Commercial Manager at Luton Town FC, added: "We have built up a real partnership with NICEIC and are delighted to have them and ELECSA on board for the new season."