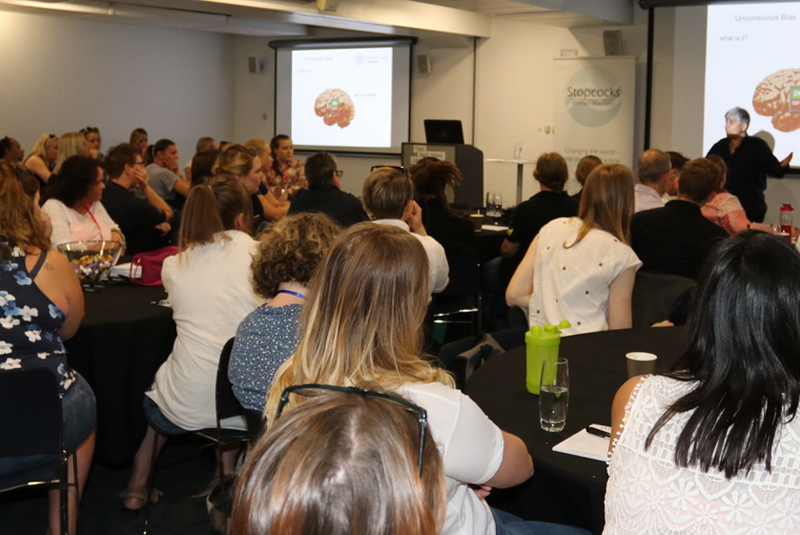 This year's Women Installers Together Event, which take place on 1st July, is moving to a bigger venue. Thanks to sponsorship and support from Monument Tools UK, it will be held in The Great Hall at London Met University – just two minutes from Holloway tube station.
Confirmed speakers are: Hattie Hasan MBE, founder of the event, and Bonita Norris, the youngest woman to climb Everest.
WIT 2020 is run by Stopcocks Women Plumbers with event partner Polypipe Trade. Monument Tools is again sponsoring the venue and food for all delegates. Graham the Plumbers' Merchant, Vaillant and Fernox have reaffirmed their support, with most other previous sponsors expected to return for another great year.
Due to the bigger venue, there will be room for new sponsors who want to show their support of modernising the industry by attracting a wider range of skilled workers.
Hattie Hasan says: "We're really delighted the event is growing every year. With the average age of plumbers 57.5, the workforce is going to reduce drastically in a few years. Women are very keen to come into it. This needs to be encouraged by all sectors of the industry by showing them how welcome they are. We sincerely believe that the changes that will attract more women will also attract more men into heating and plumbing; that's good for everyone."
The event started out to celebrate the women working on the tools within the plumbing and heating industry, and continues to champion them and their advocates. Last year all delegates participated enthusiastically in roundtable discussions which revealed how prevalent discouraging girls and women from joining the industry is – both within it and externally.
"Some stories were really quite disturbing," says Mica May, Stopcocks Development Director and organiser of the event. "The determination of the women plumbers and engineers and what many of them have overcome is genuinely inspirational and most of them just brush it off. It's brilliant to run a day where we can all meet and have a great time".
Feedback from sponsors as well as delegates has shown the value both groups place on this event.
This year, a small attendance fee will be charged to companies wishing to improve the representation of women in their businesses to come along, learn and meet potential employees.
For information and updates, click here or email [email protected]