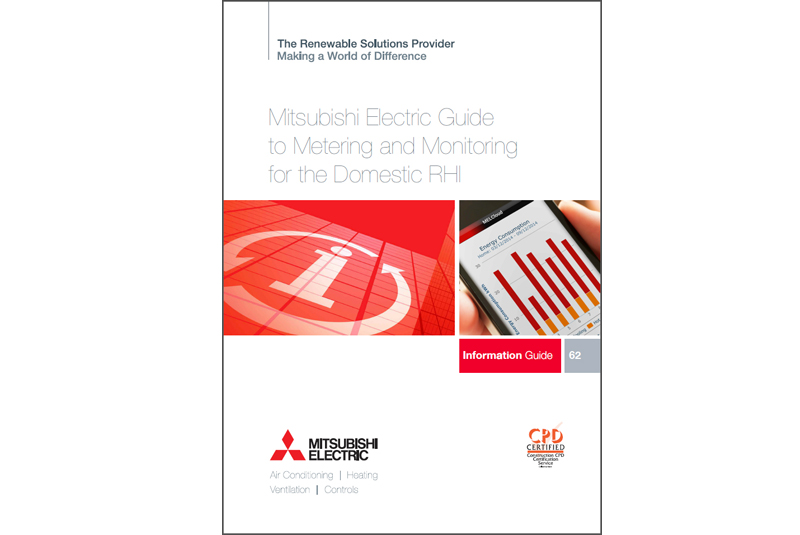 Mitsubishi Electric has produced a free, CPD-accredited guide to Metering and Monitoring for the Domestic RHI (Renewable Heat Incentive) – a scheme overseen by Ofgem.
Monitoring is important on a number of levels because, in addition to increasing RHI payments, it can help homeowners operate their heating more efficiently, enables the Government to gather more data on performance, and allows manufacturers access to ongoing diagnostics.
Since 2011, the RHI has provided a financial incentive to support the uptake of renewable heating technologies but there are different criteria and tariffs for homes, businesses and public buildings.
This guide looks at the criteria for the residential sector and highlights the numerous reasons for households and social landlords to consider switching to renewable heat systems.
In addition to giving an overview of the RHI scheme, this informative guide touches on eligibility, tariffs, meters, voluntary metering and the Metering, Monitoring and Service Packages (MMSPs) available.
Mitsubishi Electric's Ecodan range of heat pumps come with the option of an MMSP to help homeowners and social housing providers gain extra RHI payments.
The company has also now produced over 60 CPD-accredited guides on key industry issues, which are all free to download from the dedicated Document Library.
Visit library.mitsubishielectric.co.uk and click on CPD Guides to download a version.