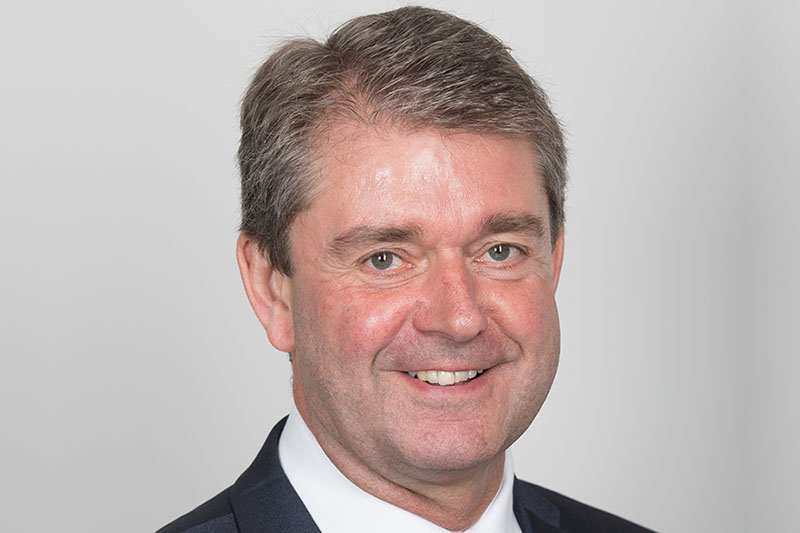 Steve Keeton, Director of External Affairs and Future Portfolio at Vaillant Group UK, has been elected as the new Chair of the Heating and Hotwater Industry Council, HHIC. Steve has been in the industry since leaving University, working with Vaillant Group as UK R&D Director from 2000, then in 2008 as Commercial Head of System Technologies. He has since progressed to his current role of Director of External Affairs and Future Portfolio.
Stewart Clements, Director, HHIC said: "Steve has worked within the industry for many years and has long been an active supporter of the HHIC. His work epitomises the longstanding commitment to high standards and future thinking, which we champion.
"The HHIC is the leading body in domestic heating and hot water – committed to using our knowledge and expertise to define practical solutions for decarbonising heat and hot water in UK homes and businesses.
"We are very fortunate to have some of the most experienced and recognised people within the heating industry as members of HHIC. Our work is incredibly important and for the future of heating and hotwater in the UK.
"HHIC's outgoing Chair Andrew Keating, Group Service Director at BDR Thermea Group, has been pivotal part of HHIC during his tenure, working in many areas from business transformation, innovation to Government policy.
"I want to thank both Andrew and Steve for their commitment and also for giving up their time to share their expertise."
Steve Keeton said: "I am delighted to have been elected as Chairman of the HHIC board and look forward to being involved even more closely with the association in the future. The HHIC board members are, without exception, committed and experienced professionals who share my enthusiasm for the industry. These are changing and challenging times for the industry and it is important to have the backing of a strong team to help drive the actions to achieve our targets."
Andrew Keating said: "It has been a real privilege to serve as Chair of the HHIC, with its proud history, now helping to shape the future of the heating and hotwater sector.
"I have enjoyed the role and helping to drive the agenda for the industry. I look forward to remaining involved with the association, for many years to come."