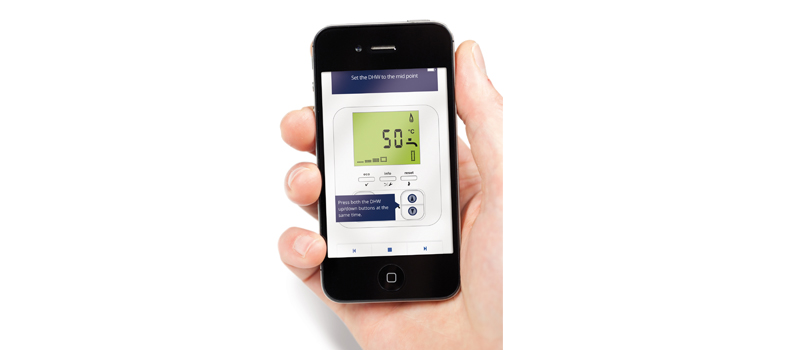 Worcester, Bosch Group has unveiled a new app to help installers get to know its brand new boiler, the Greenstar i.
The app, which is available for free and compatible with smartphones and tablets, will make the transition to the Greenstar i from its predecessor, the Greenstar i Junior, as smooth as possible for installers, allowing them to discover the features of Worcester's new landmark product.
With a fully-functional controls simulator of the boiler's new digital control, as well as a guide to each of the display's symbols and text, installers can practice a number of advanced tasks, including setting and resetting the service reminder, performing various tests, and range rating the central heating flow.
Additionally, a step-by-step walkthrough demonstrates both basic and advanced functionality of the new boiler, allowing installers to see which features have remained and the new features which have been added. Users can also look forward to Greenstar i videos, which will be regularly uploaded by Worcester's technical team in the coming weeks.
Martyn Bridges, Director of Marketing and Technical Support, commented: "It's largely thanks to feedback from installers that we've been able to hone the Greenstar i, so we're extremely pleased to give them every opportunity to get to know the new product as quickly and as easily as possible. At Worcester, we embrace our role as an educator within the industry and are committed to using every medium to help installers build on their knowledge at their convenience.
The new Worcester Greenstar i app is now available as a free download for smartphones and tablet devices from the Apple store and the Google Play store.
For more information on Worcester, Bosch Group's new Greenstar i, visit www.worcester-bosch.co.uk/i.