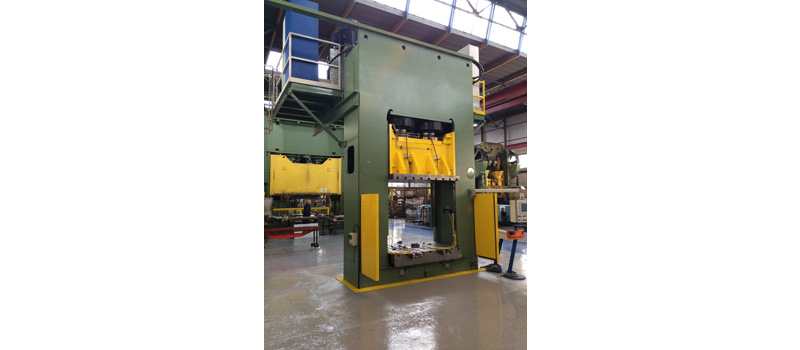 Leisure Sinks has increased its productivity, thanks to a new £1.2million sink press at its factory in Long Eaton. The investment in the new machinery will improve efficiency for the brand and provide a 50% increase in capacity.
The new sink press took four weeks to install and benefits from electronic shimming technology, which enables complex geometric shapes to be produced from sheet metal via close control of blank holding pressure. This works by hydraulically raising and lowering special blocks into the pressure pad, which deflect a special top plate to squeeze the material or let it go during the stroke. Doing so provides the machinery operators with an infinite variety of forces and pressures.
Encompassing this technology eliminates the risk of wrinkles and cracks by electronic control of the material flow. It also offers a deeper draw when compared to a more conventional system, resulting in less tension and a smaller grain size in the finished product.
Commenting on the latest investment, John Peter, Trade Sales Director at Leisure Sinks, said: "The new sink press will considerably improve productivity, as well as maintaining the high standards of design and quality Leisure Sinks is renowned for. It offers easy and fast tool changing, with reduced polishing costs and start-up times, adapting to our existing production processes with ease. So, not only will the new machinery handle the demand for our sinks, it will also allow us to produce more models at a greater rate than ever before."
All Leisure Sinks products are regularly tested by independent inspectors to guarantee that they are manufactured to the highest standards.