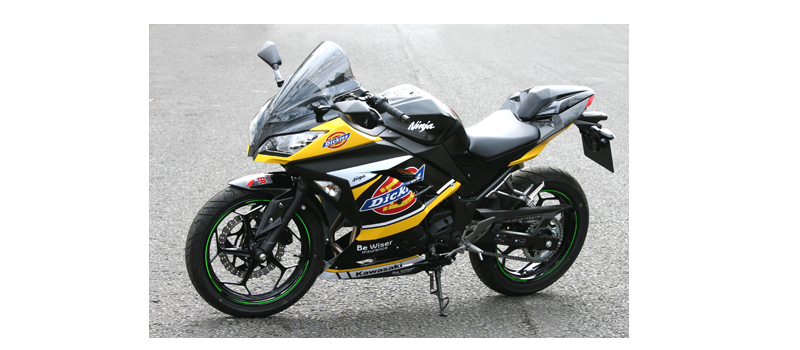 UK Worker of the Year organisers have announced that this year's competition, which is run by Dickies, will now close for entries on the 28th September 2015.
Initially, the competition was set to close early this month, but with new sponsors George at ASDA on board, the entry deadline has been pushed back to the end of the month.
With the new changes in place, this year's judging day will take place at the MCE British Superbike finale on Friday 16th, with this year's lucky winner being announced at the gala dinner on the 17th October.
The winner of this year's prestigious title will not only have the choice between a Kawasaki Ninja 300 and a £5,000 holiday, but will also receive a year's free shopping at ASDA, courtesy of new sponsors, George.
Furthermore, the winner of UK Worker of the Year 2015 will also have the chance to win a life changing £100,000, should he/she predict the top six positions of Saturday's MCE British Superbike race over the final weekend.
Maurice Morton, Sales and Marketing Director at Dickies, said: "The standard of entries just gets better each year, and with sponsors Kawasaki and George offering this year's winner such fantastic prizes, there's no surprise in seeing the high number of entries come in. As George has joined the competition at the mid-way stage, we thought it would make sense to push the entry deadline back by a month."
Chris Teale, winner of UK Worker of the Year 2014, said: "It was in the last month that I decided to put my entry forward last year, and it turned out to be the best decision I've ever made. Winning the competition and holding the prestigious title has been unbelievable. From being recognised in the streets, to seeing my client base increase through publicity. I would recommend entering the competition to anyone who feels they do a good job."
UK Worker of the Year is open to anyone aged 17+, who works in the UK. To enter this year's competition, please visit www.ukworkeroftheyear.com.