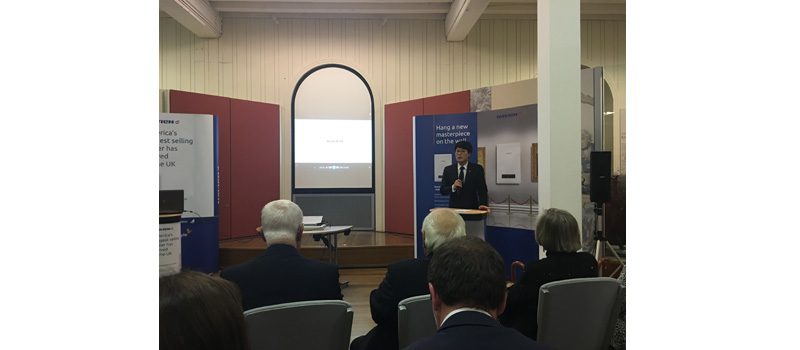 On the 3rd of November, KOTRA (Korea Trade-Investment Promotion Agency) and KD Navien joint-hosted a CSR (Corporate Social Responsibility) event in Portsmouth in order to present their donation and installation of Navien's condensing boilers to four British Korean War veterans. The event was captioned 'You are heroes, and always will be'.
The event was a great success, with the Director-General of KOTRA's UK and Ireland branch, Yoontae Kim, and the Managing Director of Navien UK, Matthew Choi, as well as local buyers and press, totaling around 60 people, all in attendance. The event focused on expressing the gratitude of the Korean people towards the war veterans, and on building friendship and success between Korea and the UK, and generated great interest among local people.
During the Korean War (1950-1953), British troops totaling 56,700 soldiers served in Korea. 5,000 of these suffered as casualties or faced captivity. One of their most famous exploits was when 600 British soldiers faced 30,000 opposition troops at the Imjin River, and these 600 included Sydney Smith, one of the four veterans to whom Navien donated its boilers.
KD Navien's UK Managing Director Matthew Choi said that he hopes for 'prosperity in the partnership between the UK and Korea, two countries with a tradition and history of friendship', and that 'Navien's top quality energy efficient products and system will contribute to the lives of the British people, starting with these four heroes'.
KOTRA's Director-General Yoontae Kim explained, "The Korean people have a lasting gratitude and warm heart towards the UK, and today's event was both moving and heartfelt. Despite being a small gesture, we hope the warmth these boilers bring will show this warm heart".