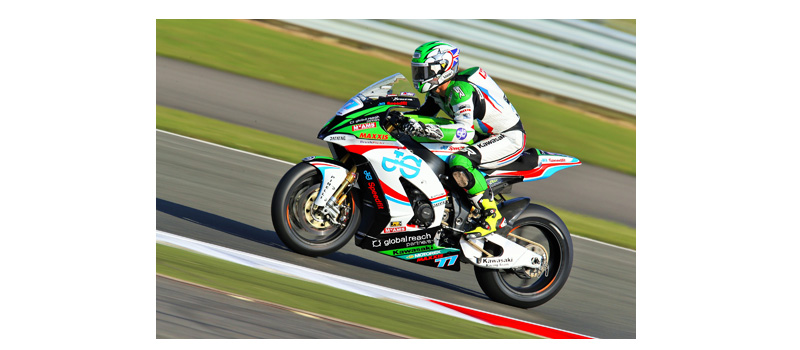 JG Speedfit has officially confirmed its 2016 title sponsorship of the GBmoto Kawasaki team, competing in the 2016 MCE British Superbike Championship.
After an incredibly successful debut year, which saw the JG Speedfit Kawasaki team secure victory in their very first race, going on to win a further two races and take seven additional podium finishes, the team managed to finish third in the MCE British Superbike Championship Showdown.
With the JG Speedfit squad becoming the official factory supported Kawasaki team in the British Superbike Championship for 2016, coupled with an all-new ZX-10R Ninja, the team are confident of being able to challenge for the title.
Looking forward to remaining with GBmoto for a second term, Mike Riseley, UK Director of Sales at JG Speedfit, commented, "Our opening season with the GBmoto team has been incredibly positive and everyone at JG Speedfit is excited to be remaining as title sponsors for 2016. It has been a very successful partnership for both parties and with the possibility of additional years after this, I'm confident that the JG Speedfit Kawasaki team will continue to go from strength to strength."
GBmoto Racing Team Principal, Mark Smith-Halvorsen, added, "Becoming the factory supported Kawasaki team for 2016 means GBmoto will be taking a significant step forward again, and I'm really pleased that we'll be doing that with JG Speedfit. I know that for 2016 we'll not only challenge for the title, but continue the strong partnership with JG Speedfit. The company shares the same passion, dedication and drive that we have and the twelve BSB rounds provide a fantastic opportunity for it to entertain customers, suppliers and staff."
To learn more about the team, visit www.gbmoto.com.
To find out more about the JG Speedfit brand, you can visit www.speedfit.co.uk.