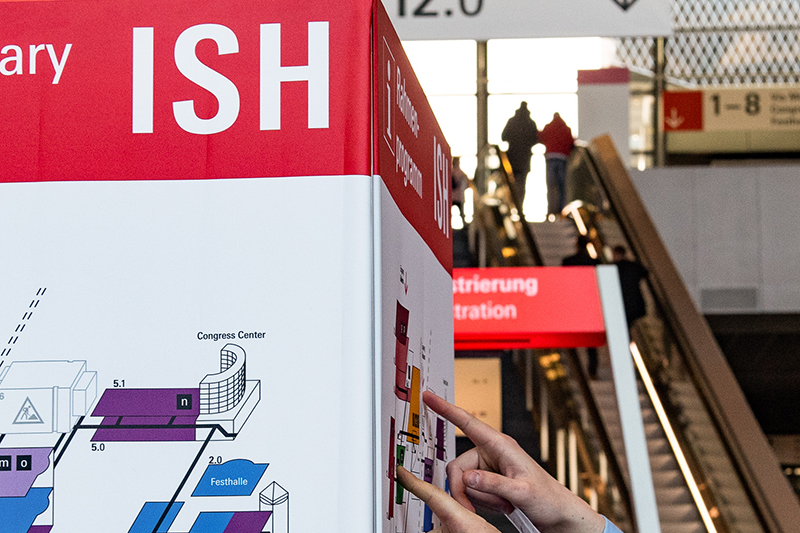 The first digital edition of the ISH trade fair opens its virtual doors on 22 March. In addition to a host of product innovations, the focus will be on sanitation and HVAC themes and an extensive programme of events.
ISH is getting ready to bring the industry together online from 22 to 26 March. The aim is to connect exhibitors, visitors and experts for five days, to provide informative content and to present new solutions and innovations. The programme of events will look at trends and developments in the sector. Special shows, expert lectures, panel discussions, competitions and tours offer great opportunities to gather information, hold discussions and make new contacts. ISH digital will be rounded off by live streams and a comprehensive set of on-demand elements from the programme of events. Visitors will be able to take part as they wish, and will have the opportunity to interact with speakers.
Running parallel to this, there will be three channels focusing exclusively on exhibitor information and product shows.
The Installation Channel
Implemented exclusively for ISH digital, the Installation Channel will be the main meeting place for for installers. Organised by the German Sanitation, Heating and Air Conditioning Association (ZVSHK) in conjunction with Messe Frankfurt, the channel will operate on all five days. The programme is structured around five core themes: live reports, news, information, sales and training. The main element on each of the five days is a themed digital tour of the fair showing innovative products.
For more information, visit ish.messefrankfurt.com/frankfurt/en/programme-events