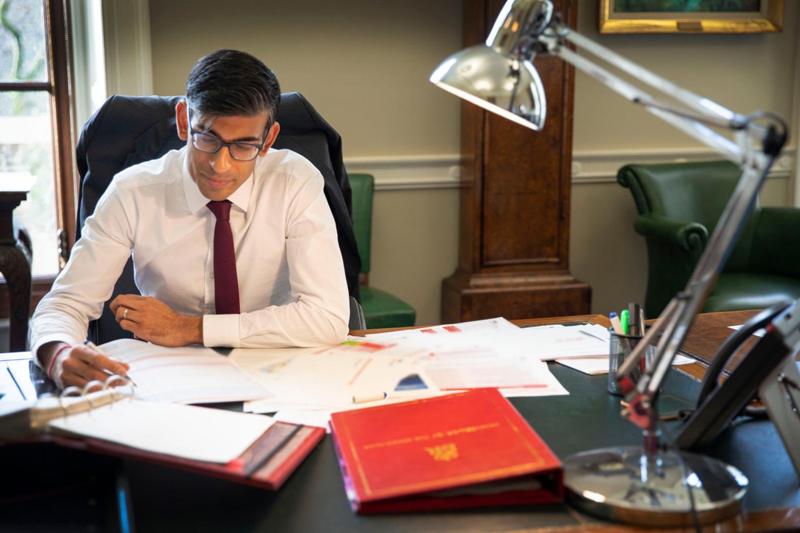 In the face of a spiralling cost of living crisis and the awful events in Ukraine, Rishi Sunak was under pressure to deliver support measures in his Spring Statement. Here's how some of the industry players responded…
Carl Arntzen, Worcester Bosch
"We welcome the Chancellor's removal of VAT on heat pumps, solar panels and other energy-efficiency measures. We feel that this will support the needed transition of UK homes towards a net zero future.
"One of the main barriers for consumers looking to install greener heating technology at home is the cost, so the savings this tax relief could bring may help counteract this, whilst contributing to an increased uptake of these types of measures.
"As the more specific details start to appear following today's initial Spring Statement, it will be interesting to see whether the 5% tax relief is for the products and materials, or, as we would hope, applies to the total cost of installation,  as around 60% of the cost of a heat pump installation is on ancillaries and labour."
Henk van den Berg, Daikin UK
"Given the current pressures being felt by households across the country it was inevitable – and right – that the Chancellor focused his statement on measures to help alleviate the cost-of-living crisis.
"Removing VAT from heat pumps and other green measures is a positive step as it will make it easier for households who want to be more energy efficient. This move will also give the green light to many households contemplating a heat pump under this year's Boiler Upgrade Scheme.
"However, eliminating the additional levy on electricity pricing, which was indicated in last year's Heat & Building Strategy, has still not been addressed. This will need to be part of Government policy sooner rather than later.
"In relation to the current cost-of-living crisis, we don't think it needs to be an either/or situation when it comes to offering ways to help make homes more energy efficient and greener. There is a danger of a narrative taking hold that we can't decarbonise while helping people with the cost of living at the same time. This simply isn't true.
"We will continue making the case for these measures to play our part in decarbonising the UK's homes."
Mike Foster, Energy and Utilities Alliance
"The Chancellor has clearly not heard the outcry over rocketing energy bills faced by millions. He has done nothing in the Spring Statement to help the vast majority of consumers who face bills doubling this year.
"His VAT cut on solar panels and heat pumps will be welcomed by those who make them and by those who can afford to fit them, but a VAT cut on energy bills would have helped everyone.
"Frankly, consumers waiting to hear good news on their energy bills will be left asking, 'is that it Chancellor?'"
Phil Hurley, Heat Pump Association
"The Spring Statement comes with great news for the heat pump industry and households today. The HPA has been working hard behind the scenes calling for financial incentives to tackle the barriers to heat pump uptake, and the decision to cut VAT from 5% to zero on energy-saving measures is an important step forward. Whilst this decision alone will not be enough to enable all households to access technologies such as heat pumps, we are confident that it will play a role in helping to accelerate the switch to low carbon heat. But we must remember that more steps still need to be taken to support the rollout of heat pumps, including the removal of illogical environmental levies on electricity."
Brian Berry, FMB
"With 29 million homes in the UK, of which many are leaky and energy inefficient, decarbonising our existing housing stock represents an important piece of the net zero puzzle. Historically, consumers have not been properly incentivised to commission green upgrades to their homes. This VAT cut will help householders insulate their home at a time when energy bills are escalating. It will also provide a much-needed boost to local builders operating in the retrofit market. The Government now needs to build on the VAT cut and implement a long term National Retrofit Strategy to provide business certainty.
"The commitment from the Chancellor to improve the UK's skills system is encouraging, notably the push for greater numbers of employers to train up staff. This is particularly true for construction, a sector that has suffered long-term skills shortages. Smaller firms in the construction sector already conduct the bulk of the training, with 71% of all construction apprentices being trained by them. Measures should focus on providing long-term solutions that incentivise more businesses to play their part in training the next generation of tradespeople. The FMB therefore welcome the Chancellor's commitment to enhance this system.
"Unfortunately, the Chancellor made no reference today to the impact of the planned end to the Red Diesel Rebate on many smaller construction firms, already suffering from rising costs. While the cut in fuel duty will support builders in their travel to and from jobs and make buying regular diesel for machinery cheaper, delaying the end of the Red Diesel Rebate would have made a much more positive impact on builders' wallets. This is precisely the wrong time to heighten costs for building projects, with an additional need for there to be greater alignment in ensuring that green alternatives, such as bio fuels, are affordable and accessible for construction firms."
John Newcomb, Builders Merchants Federation
"The Chancellor offered two rays of hope in his Spring Statement, with a temporary reduction in fuel duty and the removal of VAT on energy saving materials for the next five years. We have long supported zero-rated VAT on these materials, both to promote energy efficient upgrades to our existing housing stock and support the drive to net zero, and welcome the Chancellor's announcement.
"However, the potential impact of these positive measures must be considered within the broader context of building materials supply, where the outlook is much less certain.
"Even before the war in Ukraine, rising energy, freight and labour costs were reflected in price increases for many essential building products, with many manufacturers already announcing increases of 4-10% this year and energy intensive products increasing by as much as 20%.
"With continuing disruptions to global supply chains, particularly in oil and gas, the Office for Budget Responsibility (OBR) already expects inflation to rise to 7.4% this year, with further increases to come. I am sure a lot of building materials manufacturers, and their customers, would have been looking for more support."
Jamie Jeffries, Access Training UK
"We welcome the news that the government will be reviewing the Apprenticeship Levy. We desperately need to encourage more people to take a vocational route into training, and this starts by making sure training schemes are properly funded. The skills shortage has been a disaster brewing for decades. It's estimated that the UK needs to recruit 217,000 new workers by 2025 in construction alone, just to keep up with current demand.
"Just 18% of young people hold a vocational qualification. If we are to encourage more people into vocational training we need to ensure that the Apprenticeship Levy remains focused on the training and development of those looking to enter work, and does not become a tool to offer businesses wage subsidies."