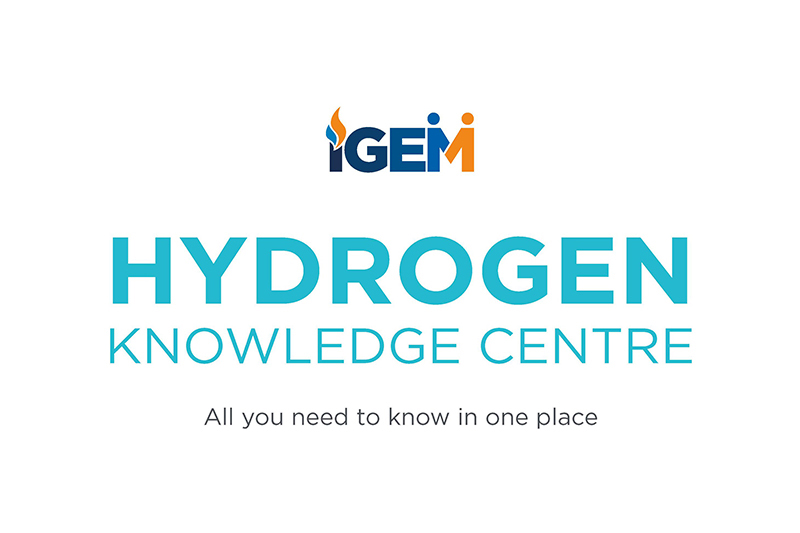 IGEM has announced the launch of the UK's first Hydrogen Knowledge Centre – designed to be a world class digital repository dedicated to sharing hydrogen resources.
The Hydrogen Knowledge Centre was developed with support from the Department for Business, Energy & Industrial Strategy (BEIS) through its Energy Innovation Programme and will lead the advancement of hydrogen knowledge globally.
IGEM's Hydrogen Knowledge Centre currently holds over 1,300 resources on everything from hydrogen production, transmission, distribution and storage, to applications, safety and blending.
The institution, which represents gas professionals around the world, will expand the repository with the latest research as it emerges, supported by hydrogen projects currently underway across the UK and internationally.
Neil Atkinson, Chief Executive Officer at IGEM, said: "It is widely recognised that hydrogen will play an important role in our future energy mix if we are to stand any realistic chance of meeting our net zero carbon emissions target by 2050.
"For a healthy hydrogen economy to take shape with the urgency required, it is essential that the industry works collaboratively and is able to access and share knowledge across all sectors.
"At IGEM, we are passionate about our leadership role to enable the UK transition to a low carbon gas network. One of the ways we are playing our part is through the development of the Hydrogen Knowledge Centre.
"With the backing of BEIS, we've created a growing and carefully curated database of resources from a wide range of sources including gas network companies, academic institutions, research bodies, supply chain organisations and industry experts – accessible by anyone.
"The development of a Hydrogen Knowledge Centre is an exciting next step in bringing the industry's learning into a central space, for the advancement of the profession and to support the UK's transition to a net zero carbon emissions future."
IGEM is at the forefront of the gas transition and the Hydrogen Knowledge Centre is just one aspect of its work to support the country's net zero ambitions. In addition to developing the UK's first hydrogen technical standards from transmission to domestic utilisation, IGEM is working in partnership with industry and government to support the feasibility and safety evidence base for scaling up low carbon gases and hydrogen into the existing UK gas network.
IGEM members automatically have access to the Hydrogen Knowledge Centre, but anyone can join IGEM as an Associate Member to access its content quickly and easily.
The Hydrogen Knowledge Centre can be accessed at www.h2knowledgecentre.com