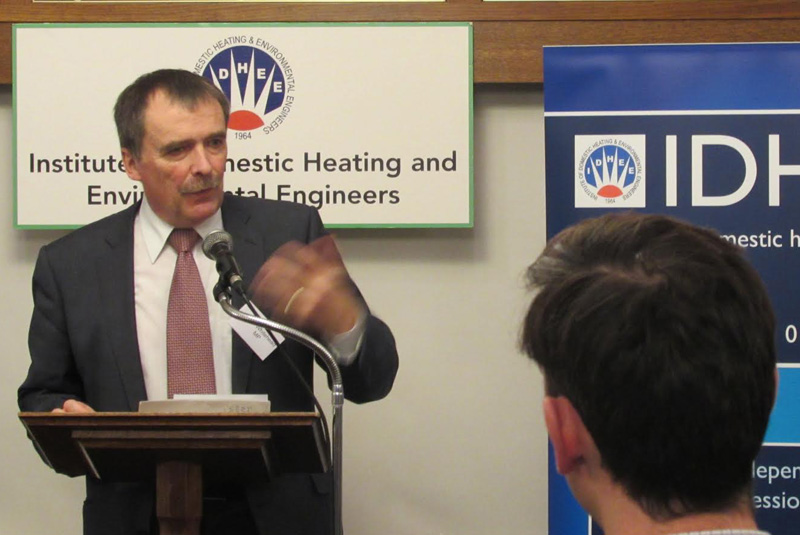 The next annual conference of the Institute of Domestic Heating & Environmental Engineers (IDHEE) will focus on the latest smart technology that is taking heating into a new era.
Under the theme 'The Smart Future', the 2017 conference will bring together key figures in the industry to look at how this rapidly evolving technology is transforming domestic heating and how heating engineers can ensure they are best-placed to provide their customers with informed advice on the most appropriate solutions for their needs.
"Smart and remote technology is playing an increasing role in all aspects of life, including how we heat our homes," said IDHEE President John Doherty. "According to a recent survey, heating engineers are the country's most trusted tradespeople. As professional engineers trained across all heating sources, they are at the frontline of understanding the challenges and needs of consumers, so by keeping up-to-date with new developments, installers will maintain their reputation and maximise opportunities to grow their business.
"Heating is no longer a standalone system and more homeowners are recognising the benefits of how smart controls can form part of the connected home, while also helping to reduce energy usage, fuel bills and carbon emissions." added David Matthews, IDHEE Chief Executive Officer.
"It is essential that heating engineers are equipped to respond to this new demand. As part of our commitment to supporting innovation, we constantly review and update our training and information tools to ensure our members have the necessary knowledge and skills to give more people better access to efficient, sustainable heat for their homes.
"The industry faces many challenges at the moment, but there are opportunities from the rapidly emerging technologies that are transforming how we control our homes. Our 2017 conference will provide a great forum for debate, with views from industry experts, and for sharing the latest developments that heating engineers need to understand to succeed."
The 2017 annual conference and exhibition of the Institute of Domestic Heating & Environmental Engineers will be held at the National Motorcycle Museum near the NEC in Birmingham on Thursday 8th June.