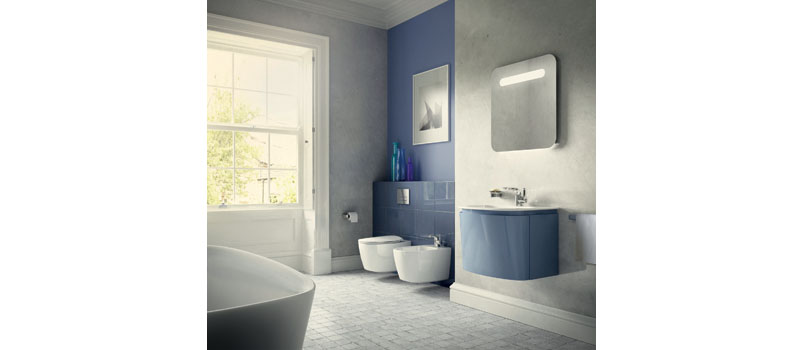 Ideal Standard has announced its partnership with the NBS to host its Building Information Modelling (BIM) objects on the NBS National BIM Library.
Ideal Standard will initially host over 600 objects with the NBS National BIM Library – the free-to-use primary source of BIM content in the UK – with a commitment to have 3,000 objects hosted by the end of 2015.
These will include the new award-winning Dea bathroom collection, the Armitage Shanks Contour 21 commercial range and the highly successful Concept range.
Through BIM, the UK construction industry is undergoing its very own digital revolution as it enables everyone to be working to the same standards as one another, through the process of designing a building collaboratively using one coherent system of computer models rather than as separate sets of drawings.
All government projects have to be BIM compliant by the end of 2016.
Director of the National BIM Library at NBS, Ian Chapman, comments: "The National BIM Library is going from strength to strength and we continue to see unprecedented demand for BIM objects, with the number of people using the library increasing every month. We are delighted to add Ideal Standard, a well-known and well-respected provider of bathroom products, to the National BIM Library – and it is very pleasing to see another big name with a high volume of customers and products, joining the BIM revolution."
Tony Rheinberg, Head of Commercial Marketing for Ideal Standard, comments: "We see BIM as central to helping people specify our products more easily. We took the decision early on to use actual product design drawings as the basis of each BIM model to keep design integrity throughout the range."
Key Object Features:
BIM Files to Government Level 2 BIM Maturity – COBie (construction operation and building information exchange) & BS1192-4.
   Fully Compatible with NBS Create
   Fully NBS BIM Object Standard compliant
   Enhanced Modelling – for Better Visualisation
   Ready Made Assemblies
   Small Sized Files (average 300kb)
   Accurately Represented – Enable High Quality Renders
   MEP connections (Mechanical, Electrical, Plumbing)
Visit the NBS National BIM Library at www.nationalbimlibrary.com. For more information on Ideal Standard, visit www.ideal-standard.co.uk.