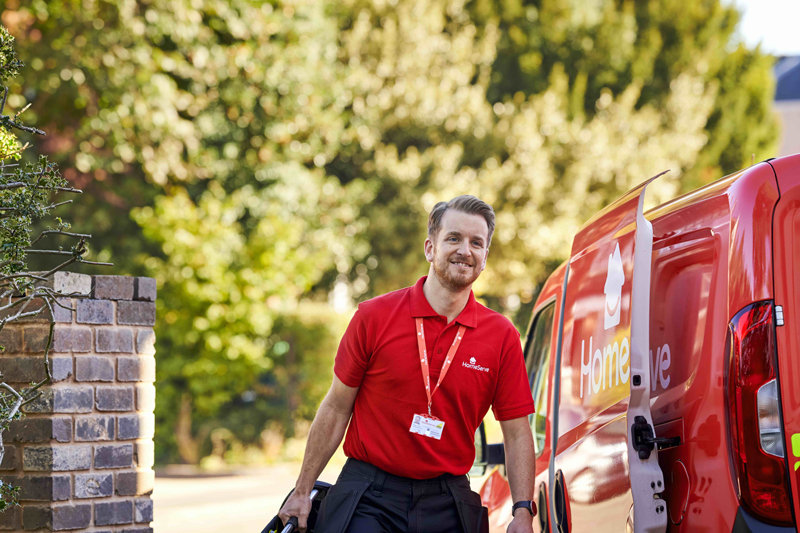 HomeServe has topped the UK Customer Satisfaction Index (UKCSI) for most improved customer satisfaction in the services industry.
In the most recent independent survey, compiled twice a year by the Institute of Customer Service, HomeServe has increased its overall customer satisfaction rating to 77.1, higher than the average satisfaction score for the industry as a whole.
Comparisons with the report from January 2018 show that HomeServe has improved by 4.2 points in satisfaction, making it the most improved company in the services industry in the whole of the UK.
Greg Phillips, Director of Customer Experience at HomeServe, said; "Our aim is to make our customers' lives easier, so we are really proud to have achieved the most improved rise in customer satisfaction in our industry.
"Our Customer Charter helps ensure the service we provide to our customers is effortless for them – these results show that we are delivering on our Customer promises, but we will continue to work on constantly looking at ways we can improve our customer experience."
More than 25 different customer measures are surveyed as part of the UKCSI, including staff professionalism, the quality and efficiency of the service, trust and transparency, the actual customer experience, complaint handling and ethical dimensions.
To reflect evolving customer priorities, an additional set of measures reflecting consumer emotional and relationship needs were introduced in this latest iteration of the UKSCI. These include whether consumers feel organisations keep their promises, do 'the right thing' in business practices and make them feel reassured.