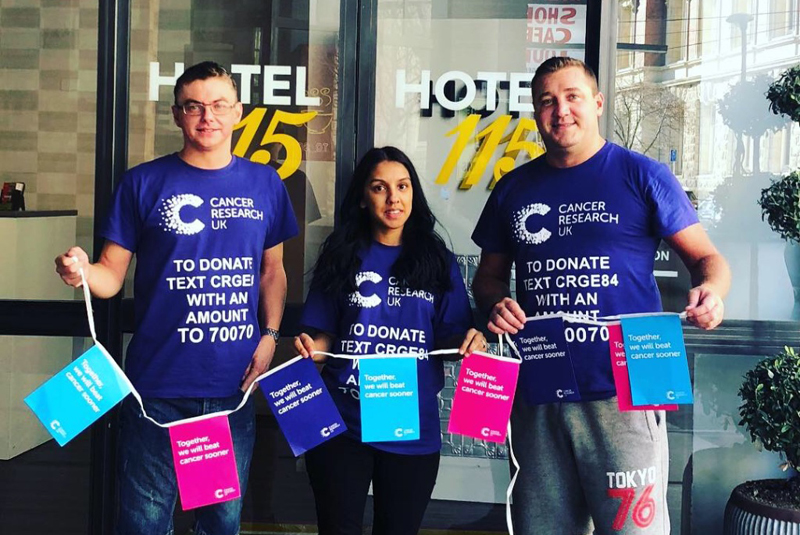 HomeServe has raised more than £15,000 to help several charities across the UK including Acorn Children's Hospice, Cancer Research UK and Royal British Legion.
The fundraising total was achieved by nine teams taking on HomeServe's second annual Great Escape challenge, where teams had to travel as far as possible in a weekend without spending any money and raise funds for the chosen charities along the way.
The teams got as far as Cape Town, Los Angeles and New Zealand, travelling a collective distance of 34,706 miles in a single weekend.
Alex Covey, Director of Engagement from HomeServe, said: "Our people are at the heart of what we do and it's important for us to support the charities and causes that are close to their hearts.
"The funds raised are part of our ongoing pledge to support the vital work in the communities in which our people live and work. We'd like to thank everyone involved and for all of those who showed their support and donated to these worthwhile causes."
A HomeServe Customer Relations team from Preston broke a previous mileage record during their adventure, with their charity hitchhike ending up in Christchurch New Zealand.  In fact, the team is checking with the Guinness World Records to see if their epic voyage is a record breaker!
Terence Greene, from HomeServe Customer Relations, and a member of the winning team who made it to New Zealand, commented: "The Great Escape was a brilliant experience, it was so challenging, and we were all exhausted at the end. We only got to spend 18 hours in Christchurch before heading home.
"Knowing that we were raising money for charity made it all worthwhile, especially as we lost one of our colleagues, Elaine, earlier this year to ovarian cancer. We wanted to help raise awareness and help fund research for Target Ovarian Cancer.
"We're also really competitive so wanted to beat our mileage from last year when I was one of a team which made it to Graceland with two other colleagues. This year I really wanted to break the world record, which we're just awaiting official confirmation on!"