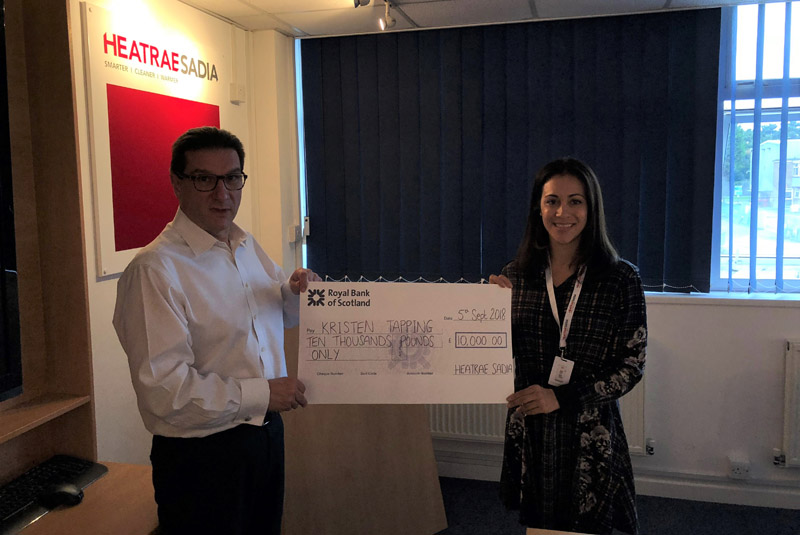 Heatrae Sadia has crowned Kristen Tapping, a student from London South Bank University, the winner of its 2018 Design Awards competition.
Entrants of the Design Awards were asked to think outside the box and design a new, problem-solving electric water heating solution for a chance of winning the £10,000.
Kristen was announced as this year's winner after impressing the judging panel with what they described as her unique, efficient and well-thought-out creation, at Heatrae Sadia's head office in Norwich on 5 September.
The day began with a guided factory tour of the manufacturer's facilities, with an emphasis on the research and design element to showcase how products are brought to life.
This was followed by Kristen and runners up Arthur Chee and Chao Zhou presenting their projects to the judges, proving how they would fit into the marketplace and the inspiration behind them.
Coinciding with the government's Year of Engineering, Heatrae Sadia's Design Awards competition is an initiative devised to encourage more young people into the industry in response to the current skills gap.
Design Awards winner, Kristen, said: "It's amazing, I had no clue I'd win! I competed against really great people, and I'm very happy the judging panel understood and enjoyed my concept. Going forward, I'd really love to be a part of bringing my design to market, if it's achievable."
Paul Rivett, Managing Director at Heatrae Sadia, added: "Manufacturers of today need to be making sure they're offering young people greater opportunities into the engineering industry, especially with the growing UK skills gap.
"The judging panel and I were extremely impressed with the standard of the entries we received this year – it's great to know that the engineering industry is in safe hands, especially if we're to base it off the expertise of our three finalists. Entries for 2019's competition are now open, and I look forward to see what next year's participants have in store!"
Click here for more information on the awards.