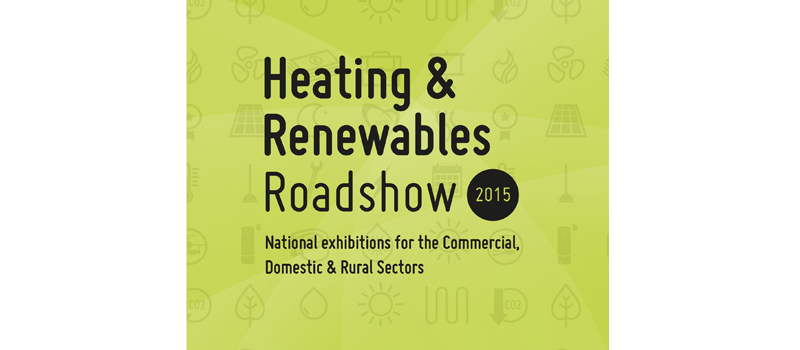 The Heating & Renewables Roadshow is bringing the industry's best-known and most trusted experts to five locations throughout the UK and Scotland, so installers, contractors and specifiers alike, can access the latest advice on the issues that really matter.
As the only regional event of its kind, this year's Roadshow has extended the popular theatre programme to include a comprehensive and stimulating seminar series. These are in association with the Roadshow's four Knowledge Partners: REHAU, Stroma Certification, Edmundson Electrical and Sustainable Building Solutions.
From understanding what the General Election result might mean to your business, to advice on heat metering and certification, the knowledge theatres have something for everybody wanting to understand industry issues and the latest technology on offer. Added to this is the impressive list of confirmed speakers from trade bodies across the industry, including the Ground Source Heat Pump Association, Sustainable Energy Association, Microgeneration Certification Scheme, HETAS, Building & Engineering Services Association, Electrical Contractors Association and the Heating & Hot Water Industry Council.
Paul Stephen at Heating and Renewable Roadshow comments: "With added theatres, maximum industry participation across our 66 exhibitors and many speakers presenting their considerable expertise, never has there been more compelling educational content and hands on demonstrations for Roadshow visitors."
The Heating and Renewables Roadshow will be visiting five locations across the UK throughout September: Coventry, Exeter, Farnborough, Edinburgh and Manchester.
For more information on registering for the show, please visit heatingandrenewablesroadshow.co.uk.