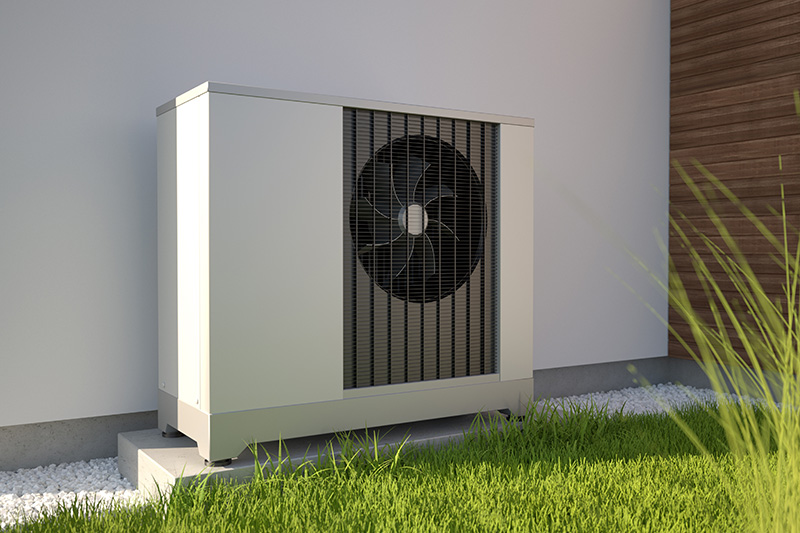 The Clean Heat Grant 2022 will see a steep rise in sales leads for heat pumps – and it will be vital for installers to take advantage of the opportunity. That's the view of Andy Royle, co-founder and Managing Director of Leads 2 Trade.
As part of the scheme, which aims to help existing small domestic buildings transition to low carbon heating systems for heating their homes, households in England and Wales will be offered subsidies of £5,000 to help them replace their gas boiler with heat pumps. The £450m scheme will come into effect from April 2022 and run for three years.
Andy is expecting to see an influx of enquiries as homeowners start applying for the grants: "As part of the government's Boiler Upgrade Scheme to promote clean heat from low carbon technologies, the new £5,000 subsidy will boost demand for air source heat pumps.
"To achieve the government's ambitious target of installing 600,000 heat pumps every year by 2028, this scheme will be a step forward towards this and installers need to be ready to take advantage of the sharp increase we are expecting in enquiries as a result.
"While the government has insisted homeowners will not be forced to remove any existing gas boilers that are still in fine working order for the moment, they are being encouraged to switch to a heat pump or other low-carbon technology when their current boiler requires replacing or upgrading. This grant will help accelerate many in making the switch."
All air source heat pump sales leads are double qualified from Leads 2 Trade's own websites, which specialise in connecting homeowners and commercial businesses looking to install air source heat pumps into their property, by its in-house call centre.
The 'no pitch no fee' leads are semi-exclusive and offered to just one other installer. Installers only pay for the lead if they sit and pitch it.
"Air source heat pump sales leads are set to skyrocket, and with our 'no pitch no fee' service too, installers will not want to miss out," added Andy.
To become an accredited air source heat pump installer on the Leads 2 Trade supplier network, installers must be MCS registered and be able to demonstrate at least one year's stable trading history.