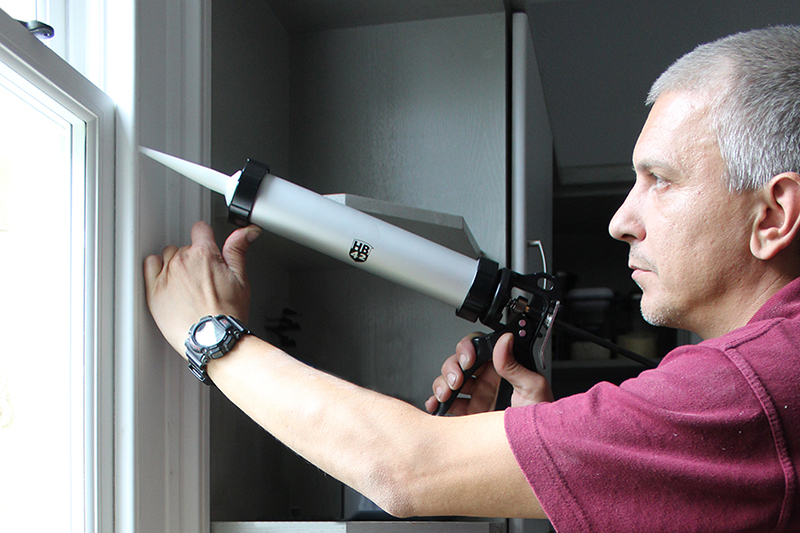 HB42 is encouraging the trades to make the simplest move possible to become more sustainable: move to Eco Foils. Since the launch of the Eco Foil version of its Ultimate All-in-One Sealant in 2019, HB42 has seen Eco Foils rise in popularity as more tradespeople have made the move away from single use plastics. The company now wants to encourage more installers to make the simple and easy change.
"Moving to Eco Foils and away from Single Use Plastics is one of the simplest ways for any tradesperson to become more sustainable, save costs and eliminate waste," says Scarlet McAleese-Banks, Director of HB42. "We have seen a 20% increase in sales of Eco Foils through merchants in 2020 and it's a trend we want to build on.
"Eco Foils are so easy to use – simply snip off the end and load the foil into the reusable gun. They are not messy and once the sealant is used, the tiny foil produces 96% less waste than its plastic tube equivalent. In fact, for every 20 skips of plastic cartridges only one skip of used HB42 Eco Foils goes to landfill."
The HB42 Ultimate All-in-One 400ml foils replace the need for single use plastic tubes you usually buy sealant and adhesive in. Over two million single use plastic cartridges are put into landfill every week in the UK and recent figures on plastic waste in the construction industry are shocking. 23% of all the plastic consumed in the UK comes from the construction sector, with 20,000 tonnes of plastic being sent to landfill every year. The HB42 Eco Foils produce 96% less waste than the single use tubes and provide 38% more sealant than in the 290ml plastic tube.
"We want to see the day when every sealant and adhesive we sell is available as an Eco Foil," continues Scarlet. "To make that happen we need to continue to change minds and encourage the adoption of this simple way to become more sustainable."
A survey carried out by HB42 shows that the trade is mindful of the environment and that Ultimate All-in-One Eco Foils tick the right boxes for their concerns. 87% said sustainability and the environmental impact of construction work is an important issue for them. 97% believe the industry could be less wasteful in terms of packaging, and 100% agree that product manufacturers should bring more innovative, less wasteful packaging to market. 81% would expect the cost of more sustainable packaging to be the same, with 78% saying they would buy foils over single use plastic sealant cartridges.