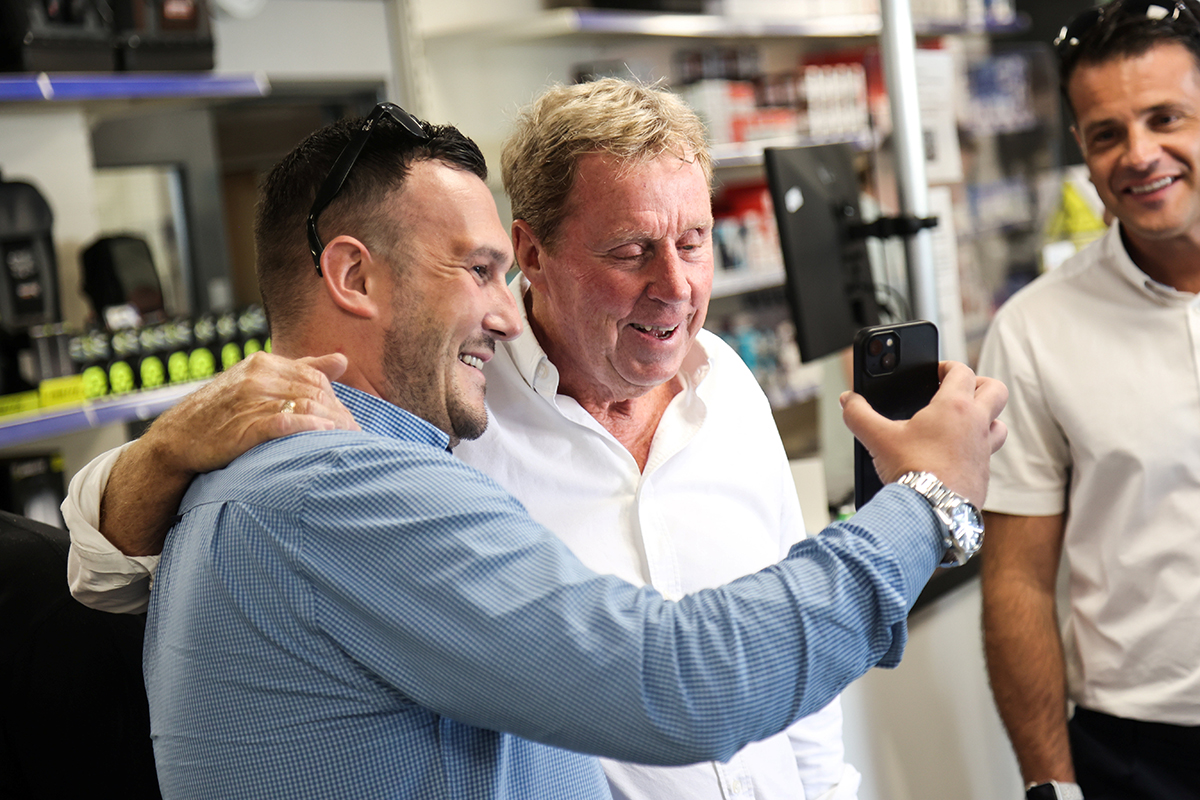 A brand new, state-of-the-art air source heat pump showroom opened in Bristol on recently to help people across the South West make a confident and successful transition to sustainable home heating.
The Daikin Sustainable Home Centre was launched by PHC Renewables, and is a place for homeowners to familiarise themselves with air source heat pump technology, and to sit down with an expert to discuss the best solution for heating and cooling their home before they're partnered with a trusted local installer.
As well as providing a hub for homeowners, the centre houses a heat pump training centre to help the region's plumbing and heating installers diversify into renewable heating solutions and ensure the long-term competitiveness of their businesses, as fossil fuel boilers are phased out.
The event was attended by numerous VIPs, including Councillor Kye Dudd, Southmead's Cabinet Member for Waste, Energy, Climate Change and Ecology, football legend Harry Redknapp, and PB Plumber.
Guests were invited to look around the new centre, meet experts from PHC Renewables and Daikin, and view the latest Daikin heat pump technology.
There was also a prize draw on the day and a team from Kia to showcase some of its latest pure electric cars – for which PHC Renewables sells compatible chargers.
Iain Bevan, Commercial Manager – Heating & Renewables at Daikin UK, said: "It's important that homeowners who want to go green can access expert advice and guidance, helping them find the best solution for their household's heating and hot water needs.
"Being able to explore and discuss heat pump technology in person is vital, as is knowing that it will be installed by a highly-trained professional. And that's what our Sustainable Home Centres are all about.
"We're delighted that PHC Renewables opened a Daikin Sustainable Home Centre and we're confident that together, we can make a significant contribution towards our national net zero targets."
Alex McKinney, Renewables Technical Sales Advisor at PHC Renewables, commented: "Opening our new Sustainable Home Centre is a fantastic milestone for our business. We were thrilled to see lots of friendly faces on the big day, and to have the Councillor, Harry Redknapp, PB Plumber and the team at Kia on board to kickstart our next chapter.
"We pride ourselves on helping homeowners in Bristol and the surrounding area save money and reduce their carbon footprint through the installation of sustainable technologies like heat pumps, heat batteries and solar PV, with great customer service at the heart of everything we do.
"With our complete renewable energy solution offering and Daikin's market-leading domestic product range, there will be something for everyone to benefit from, at the launch event and beyond."