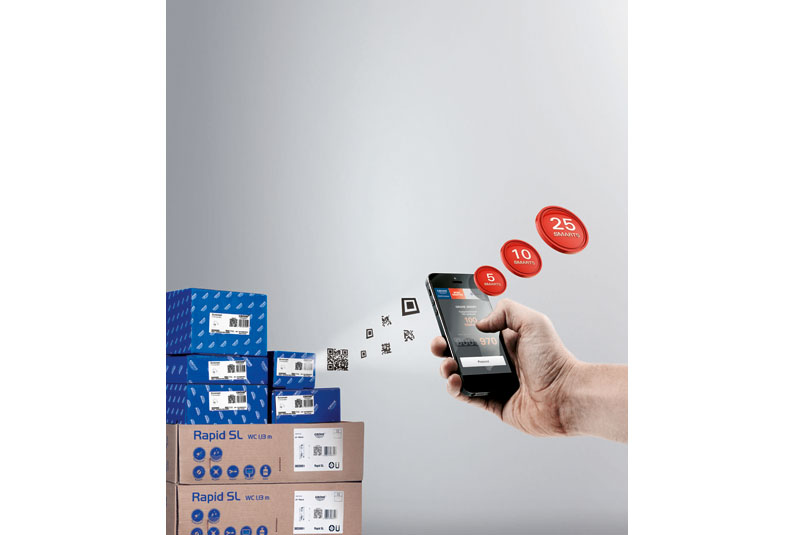 GROHE is offering a brand new range of products as part of its SMART reward scheme for installers.
GROHE's SMART scheme allows professional installers to get more for their money, says the company. As a SMART member you will receive and accumulate points called SMARTS by purchasing any of GROHE's 1,700 products which are included in the scheme. The more products you buy, the more points you accumulate.
The range of products includes in front of and behind the wall installations. The SMARTS can then be exchanged for rewards, designed to benefit the installer. Membership of GROHE SMART is completely free and attuned to your needs: get benefits, rewards and information specially tailored to you and your requirements. Designed to be quick and easy to use, simply download the SMART Reader app on your mobile device, or register online at www.grohesmart.com to start enjoying the benefits.
The latest update to the GROHE SMART scheme provides members with more variety when they exchange their points for products. The SMART points can be exchanged for a product from the following categories: Work & Tools, Multimedia, Kitchen & Living, Barbecuing & Gardening and Leisure & Wellness. These rewards provide more options now than ever before. The wide variety of rewards means that there is a product to suit everyone, ranging from Apple products to Molton Brown gift sets.
For more information on GROHE, please visit www.grohe.com/uk.