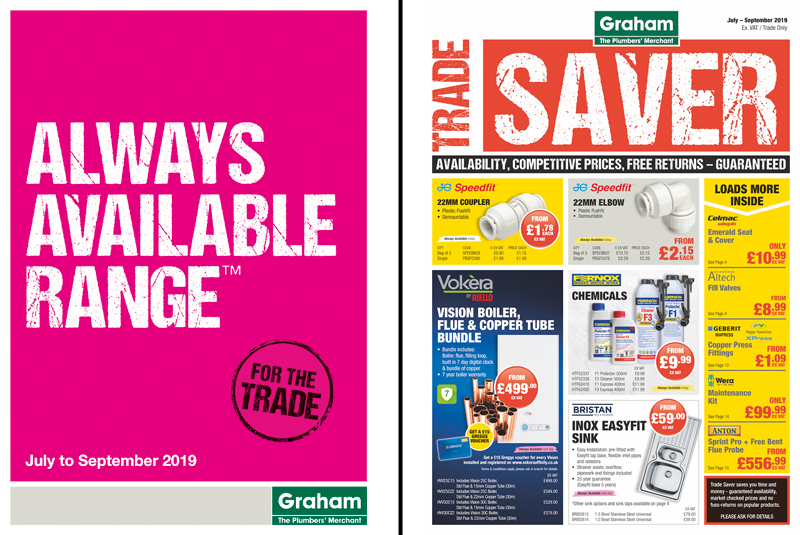 Graham Plumbers' Merchant has recently launched the third edition of its Trade Saver quarterly brochure, along with an updated version of its Always Available Range guide.
The latest Trade Saver issue provides the fixed pricing of some of Graham's most sought after lines – including showers, boilers, smart controls and radiators. More than 25% of the key products featured in the latest Trade Saver issue have also had their fixed prices reduced to reflect changing market prices.
The new Always Available Range guide now includes more than 2,600 fixed price products (up from the 2,000 featured in the last guide) that are guaranteed to always be in stock in every Graham branch to ensure they are available when needed.
"At Graham we are continuing to push our consistent pricing strategy in response to the feedback we received from our customer surveys last year," commented Ian Kenny, Marketing Director at Graham. "Trade Saver, coupled with our Always Available Range, is designed to provide piece of mind and ease of purchase as customers can rely on the products they need being in stock, while our fixed pricing cuts down timely price discussions at the trade counter."
Both the Always Available and Trade Saver catalogues are available pick up in store. Alternatively, you can view both online at www.grahamplumbersmerchant.co.uk