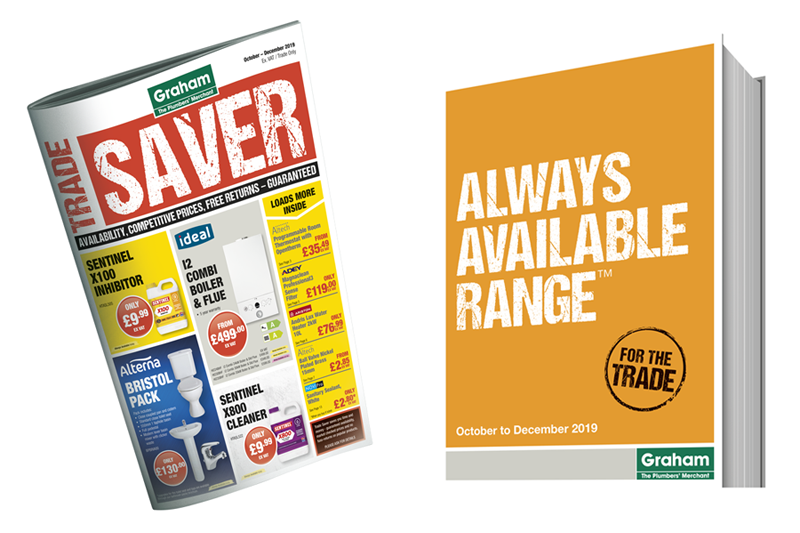 Graham Plumbers' Merchant has launched the fourth edition of its quarterly publication.
The newest issue highlights the competitive pricing for some of Graham's most in-demand product lines including radiators, TRVs, water filters, bathroom packs and commercial sanitaryware. The issue also features a range of Boiler Plus compliant combis and controls.
With winter fast approaching, Graham has set out to ensure installers are ready for the season by reducing many prices.
"At Graham, we believe in complete transparency about what we do, and we have fixed our prices on over 30,000 products so that customers don't need to worry about changing prices when costing multiple projects," commented Ian Kenny, Marketing Director at Graham. "All of our prices are fixed for three months and then reviewed to make sure we are always providing customers with market leading prices."